Angela Morgan , Centre Manager
What inspired you to become an early childhood teacher?
I began as a Playcentre mum and soon took the opportunity to complete my Playcentre training and become an assistant and then supervisor. From this, I developed a passion for working with young children and I began my training.
How long have you been working in this sector?
I've been working with young children for the last 14 years and graduated from Canterbury University in 2010 with my Bachelor of Teaching and Learning Early Childhood.  
What do you love most about what you do?
Forming close relationships and seeing the children grow over their time here at Little Wonders Oamaru. I feel honoured to be part of their lives.
What are you passionate about?
I have a passion for environment design and it is my aim to create a positive, warm, safe, friendly learning environment for all. I perceive the environment as a third teacher, empowering children to learn through their play in a natural and unhurried way.
I believe it is vital to work in partnership with parents and families, valuing families' aspirations and learning goals for their child. To facilitate this, I promote an open door policy where whānau feel welcome and comfortable coming in and being part of our centre and discussing their child's learning goal with the teaching team.
What are three things that make your centre special?
Our inspiring natural environment, our passionate and dedicated team, and our strong community input.
What is your personal ECE philosophy?
Like many other educators, my philosophy and teaching has evolved, and will continue to do so over the years so that the children in my care receive the education they fully deserve.
What do you enjoy outside of centre life?
I have two teenage children actively engaged in community sports and love to assist where I can on sports committees.  In my spare time I enjoy gardening, family time, the outdoors and listening to music.
Bachelor of Teaching and Learning Early Childhood
more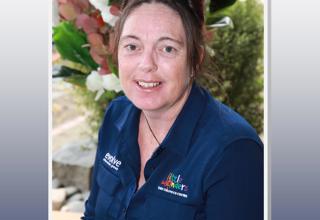 Katrina Johnston , Assistant Manager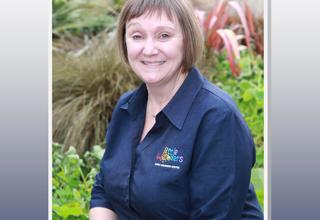 Annette Dungey, Team Leader