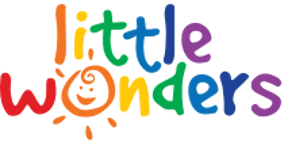 At Little Wonders children are at the heart of all we do. Our vibrant centres are dedicated to bringing out the best in every child, in an environment that's nurturing, inspiring and family friendly.
Little Wonders – Let them fly.
The preschool years lay the foundation for a lifetime of learning, and at Little Wonders early childhood centres we nurture and inspire children to reach for the stars. Our caring and experienced teachers maximise learning through meaningful play and active exploration – all delivered with a large dose of aroha.
Designed as an extension of your own home, our centres are warm, welcoming and vibrant. They're equipped with excellent facilities, quality educational equipment, and everything your child needs to succeed in today's ever-changing world. 
Little Wonders is a place where children are encouraged to wonder, imagine, discover and create. Join us and see your child fly.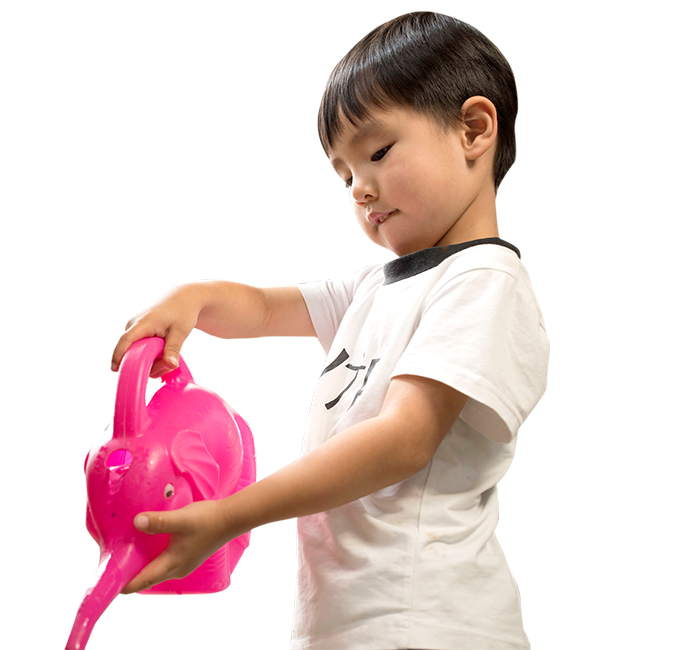 Hear from other parents
I was apprehensive about starting my son in childcare at 4 months old. I worried about how his days would be without me there and hoped that he would get the love, care and attention that he was used to at home.

The team at Little Wonders were amazingly supportive. They mirrored the routines that I had established at home which made the settling process easier for us both. They were honest about how his days went which was really important to me. The fact that they could openly tell me when he had a bad day assured me that I could trust them to keep me informed about his progress. I was able to visit during the day to breastfeed him which I found great as I didn't have to express as much milk. Breastfeeding and providing expressed milk was encouraged by the staff which I thought was awesome.

He is now 8 months old and is very settled. He is familiar with his teachers and is happy for me to come and go during the day which assures me that he feels safe and secure with his teachers. I have gotten to know his teachers well and they are always willing to work alongside me as we guide my wee man to be the best he can be.  I know that they know my son well and can respond to his needs. I enjoy watching through the window for a few minutes when I arrive to pick him up and seeing how comfortable he is at Little Wonders the smiles on his face tell me he is in good hands

Dan is generally very happy to go running into Little Wonders Oanaka, drop his bag, find his friends, get into things and wave us goodbye. Little Wonders Oanaka has been a great 'second home' for Dan. The environment and classrooms are well equipped, well thought out and the teachers create new and interesting spaces and places regularly within these.

The centre has an open welcoming feeling for kids and their parents. The teachers are amazing and the best part of Oanaka! Knowledgeable, approachable, fun and passionate about teaching. The team works so well together, and that is reflected in settled and easy manner of the kids in the rooms. I enjoy the philosophy behind the teaching approach, appreciate the time the teachers take to talk things through, identify important learning points for Dan and generally just love and enjoy him.

I find drop offs and pick ups a really nice time - the management staff ensure that as you walk through the door there is time for a chat, the teachers in the classrooms are happy to fill in events of the day and there is always a chance to talk to other parents along the way. It is just an all round great place!

We just wanted to say thank you so much to you for raising the bar as far as care for all our special little ones goes.

This can only stem from having a happy team and you only get a happy team when they enjoy not only what they do, but enjoy what their manager is about and the philosophies that there managers are trying to instill. Every time we cross paths with you or any of the staff, they are always so happy to see us, they inquire about our lives including Jax, they show a genuine interest in what our family is about and are always up for a laugh so thank you.  

When your son can't hold himself together (sometimes quite literally) due to happiness the whole journey to preschool, you know he is off to enjoy the day in a safe, fun, friendly and wholesome environment that is right up there with the very best on offer.

Your support for our family has had such a positive and uplifting impact.

 

 

Little Wonders Timaru was such a happy accident for my family. We were forced to have to do daycare because my husband hurt his Achilles, and I had work. The first time I left, I cried the whole way home just because I had never left my son with anyone that long - not even family. When I returned and picked him up, I was greeted by stories from the staff and pictures. I walked in on his playing outside in the sandbox and barely taking note I had come.

As the months have progressed, I have realised what a gem this place is. They are helping him grow in leaps and bounds - we are far from family so the social and mental growth he gets, is invaluable. The staff has goals for him and specific ways to meet them. We have been noticing weekly changes in him and are so grateful for how they have helped him grow. We love Little Wonders - the good food they give him (it always is so healthy and delicious, the kindness they give him, and their care. Forever grateful for their care.

)