For early childhood learning.
Children are at the heart of our work. 
We welcome you and your child into our beautiful centres. By working together, we will provide a trustworthy environment that promotes quality childcare and education. Our childcare centres provide excellent facilities, quality educational equipment and programmes and well-qualified, caring teaching staff.
Find a Centre
About Us
Let them fly.
Our teachers take pride in providing the best early childhood education and care.
We do this by providing children with a programme that is embedded in the early childhood curriculum Te Whāriki. Priorities for children's learning have been identified and teachers work alongside all children to grow their identity as successful learners.
Positive trusting relationships are nurtured between teachers, children and their families. We strive to build collaborative partnerships between the centre and home to ensure parent aspirations for their children are valued. We do this by providing
a warm, welcoming and safe environment.
Play is an important aspect of how children learn and we endeavour to create learning environments that invite children to explore and become fully involved in a wide variety of experiences.
Children are encouraged to take responsibility for their own learning and behaviour to promote independence and self-help skills. In addition, the development of social skills and working alongside their peers encourages working together in thoughtful and kind ways.
Respect for self, others and the environment is modelled at all times as we prepare children to take responsibility in a changing world.
We value inclusiveness, understanding and accepting of all differing cultures and beliefs in a variety of different aspects. We strive to show a commitment to the bicultural partnership inherent in Aotearoa New Zealand and make this evident in our practice.
Whats New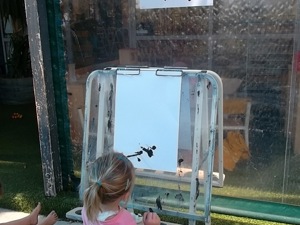 Last week, Little Wonders Cromwell celebrated Chinese New Year.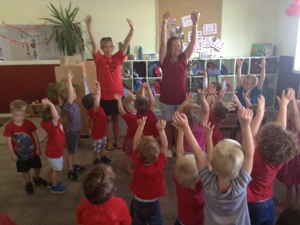 Little Wonders Cromwell has been celebrating Healthy Heart for the duration of this week. The centre has raised over $200 for the Heart Foundation through various fun games and activities.
Testimonials
I was apprehensive about starting my son in childcare at 4 months old. I worried about how his days would be without me there and hoped that he would get the love, care and attention that he was used to at home.

The team at Little Wonders were amazingly supportive. They mirrored the routines that I had established at home which made the settling process easier for us both. They were honest about how his days went which was really important to me. The fact that they could openly tell me when he had a bad day assured me that I could trust them to keep me informed about his progress. I was able to visit during the day to breastfeed him which I found great as I didn't have to express as much milk. Breastfeeding and providing expressed milk was encouraged by the staff which I thought was awesome.

He is now 8 months old and is very settled. He is familiar with his teachers and is happy for me to come and go during the day which assures me that he feels safe and secure with his teachers. I have gotten to know his teachers well and they are always willing to work alongside me as we guide my wee man to be the best he can be.  I know that they know my son well and can respond to his needs. I enjoy watching through the window for a few minutes when I arrive to pick him up and seeing how comfortable he is at Little Wonders the smiles on his face tell me he is in good hands

Since we have enrolled Olivia with Little Wonders, Oamaru, we have been extremely impressed and truly grateful for the caring and nurturing guidance she has received. Her teachers, in fact, all of the staff, have treated Olivia and us, with respect and have played a part in Olivia developing into a confident, active learner that loves going to 'baby school' every day. She has affirmation as an individual and also the security of belonging to a group.

At every stage, we have been so grateful that the staff has been so patient and thoughtful within every interaction we have had and are never too busy to talk to us and answer questions. Truly a great choice of care for our daughter.

Amy, we just wanted to say thank you so much to you for raising the bar as far as care for all our special little ones goes.

This can only stem from having a happy team and you only get a happy team when they enjoy not only what they do, but enjoy what their manager is about and the philosophies that there managers are trying to instill. Every time we cross paths with you or any of the staff, they are always so happy to see us, they enquire about our lives including Jax, they show a genuine interest in what our family is about and are always up for a laugh so thank you.  

Abbe and I have had the luxury of some top class, first hand experiences with care for Jackson in Australia in terms of care, support and the feeling of safety and security that we will never forget when we would drop him off and and Abbe and I have spoken to each other about this not being able to be matched once Nix came along. 

You and the team (esp Caitlyn) have not only matched that but also exceeded it and our expectations in so many areas. You can't put a price on that!! Keep it up :) When your son can't hold himself together (sometimes quite literally) due to happiness the whole journey to preschool, you know he is off to enjoy the day in a safe, fun, friendly and wholesome environment that is right up there with the very best on offer.

Your support for our family has had such a positive and uplifting impact.

Thanks heaps to you, Caitlyn and the team!!

 

Thanks for all your help settling our daughter in over the last two weeks, you have all been so great!

Our daughter has been attending Little Wonders Pegasus since its original opening and is absolutely loving her time there! The teachers and staff are lovely and make every child feel cared for and safe in their "home away from home." The atmosphere and learning environment are outstanding, and give the children the ability to pursue their own interests while having teachers there to support them along the way. We can't wait for our second child to join her sister there and wholeheartedly recommend Little Wonders Pegasus to anyone considering it.

Thanks so much, I can see Aubrey loves her time in the Preschool, this is such an exciting step in her life. Thanks for making it such a fun and enjoyable experience for her.

I really love my children being apart of the Little Wonders Timaru Family. Brooke is now seven but enjoyed her earlier years at "Wonders" the great thing for her is that she is still great friends with children she went there with. Mitchell is now 3 & loves going to "Wonders" They have both formed great relationships with the teachers. As a mother I love the variety of activities that the kids participate in. The food is fantastic as on a busy day I know that the children have had a good lunch meal so if they can have light evening meal. I would have no issues talking to any parents looking at enrolling their children to Little Wonders.

Little Wonders Pegasus is such a lovely learning environment, such nice and friendly staff.
My son Carter is loving his time here, he has made such great wee friends and is always talking about the fun things they do at preschool together. He always is talking about how nice and fun all the teachers are.
Thanks so much for making this such an easy fun time for Carter to settle into

We have been lucky enough to have been attending Little Wonders Greenmeadows for almost 4 years. Every time we come we are made to feel welcome and our children are provided with excellent hands on learning experiences.

We are due to have our 4th child in January and will certainly be enrolling our new addition also. The opportunities and environment that is provided enables them to do things I wouldn't do at home but it enables me to experience it along side them.

We've been coming to Little Wonders Greenmeadows for about 3 years now! It's absolutely fantastic! I would recommend it to any young family! The set up is great and constantly changing for the kids.

The teachers are helpful, kind and resourceful. It's been an ideal place for both my children and I!