Little Wonders Glendowie has two separate rooms, enabling us to deliver safe, nurturing and age appropriate learning experiences for all our children.  
Tui Room
The Tui room caters for children from 3 months to 2.5 years of age and is staffed by a team of approachable and caring teachers. Inside we have a family corner, nature corner, block corner, book corner and a babies' area for the younger ones. Our outdoor area is fully covered by turf and includes two sandpits.  We have a large covered space that enables children to get outside even when it is raining. Tui Room children enjoy a variety of messy play, which encourages their sensory development.
Come explore our centre with a virtual tour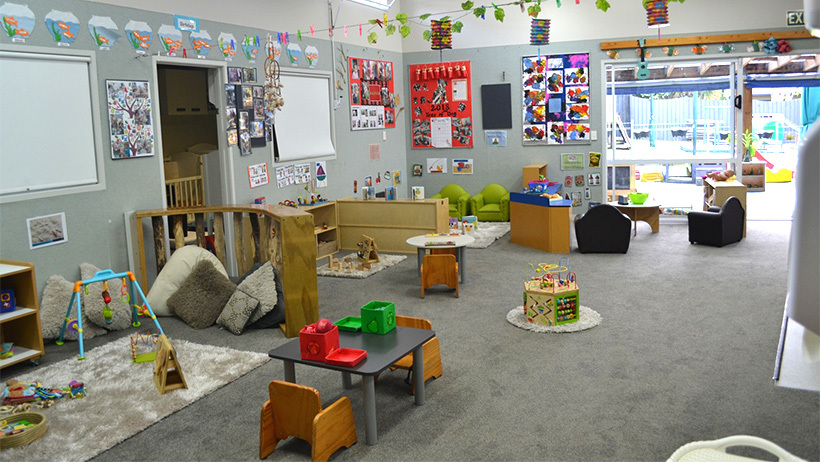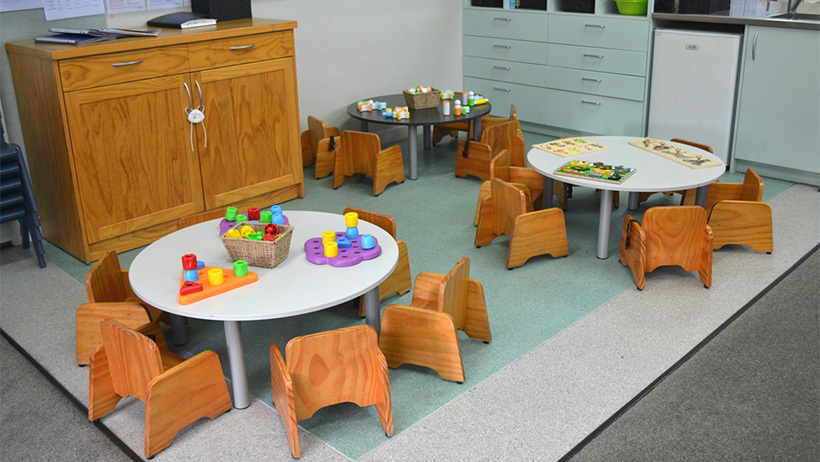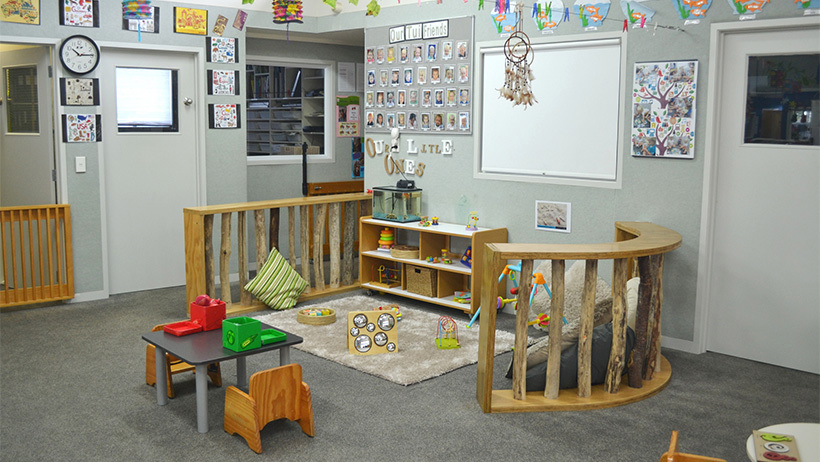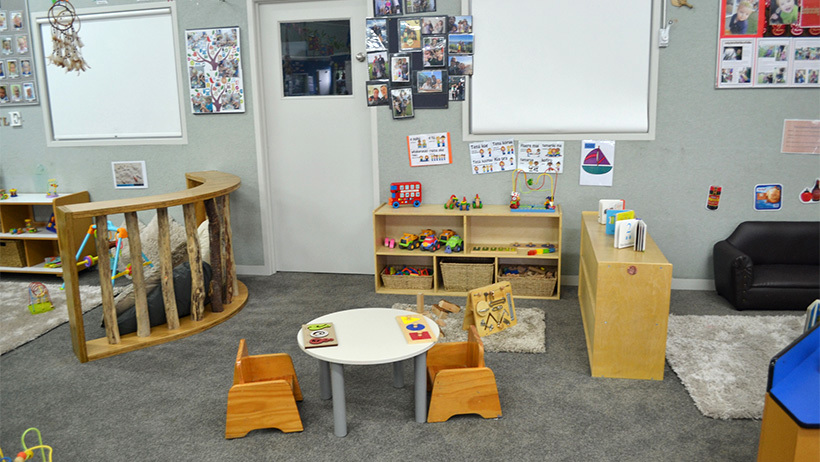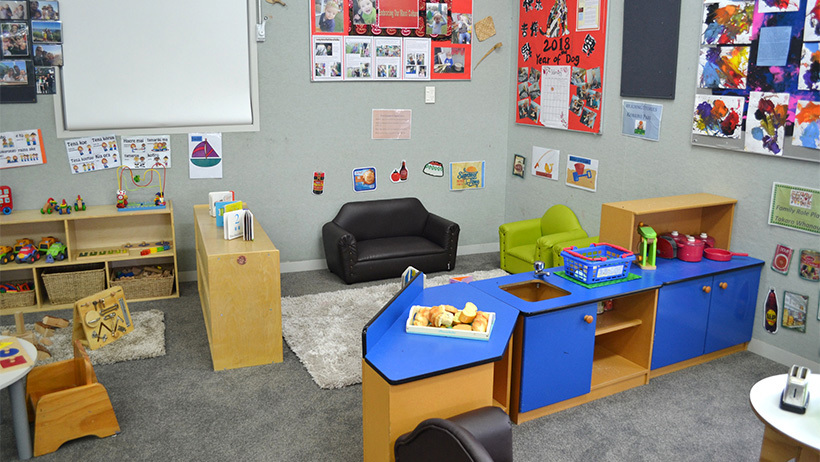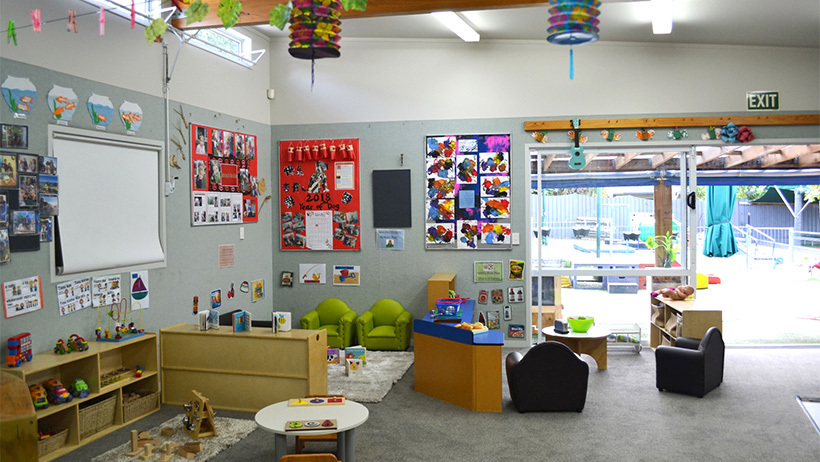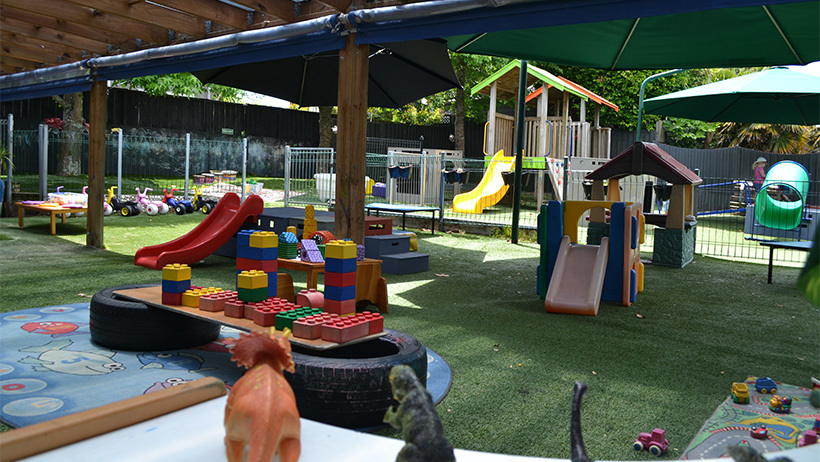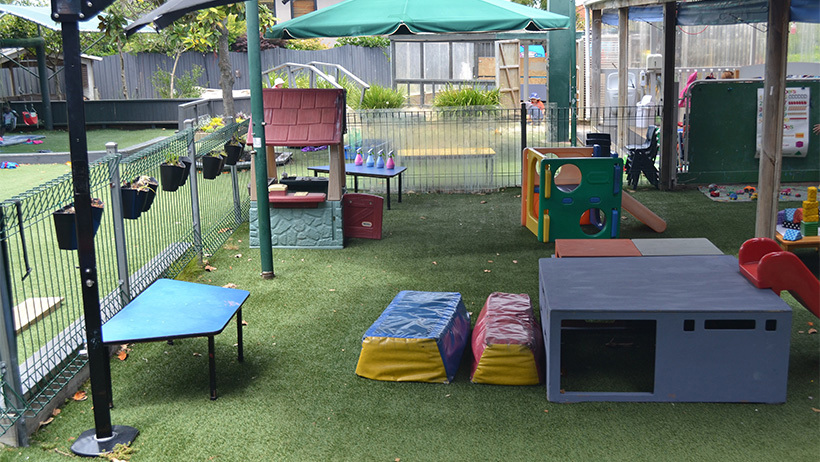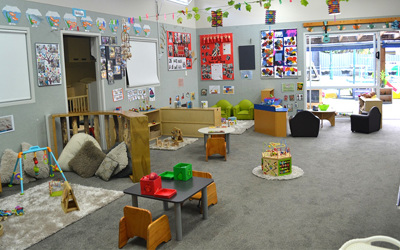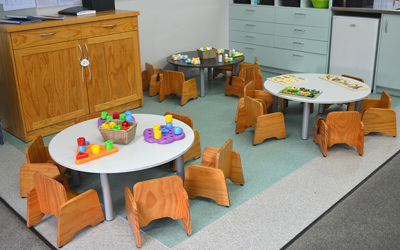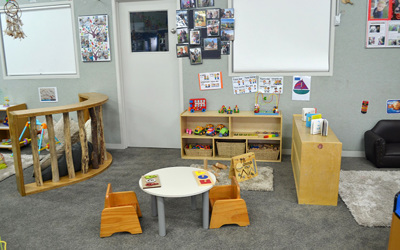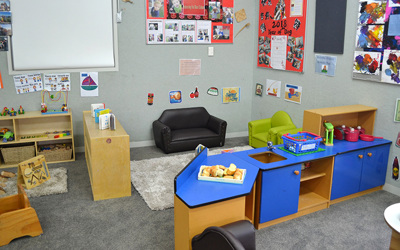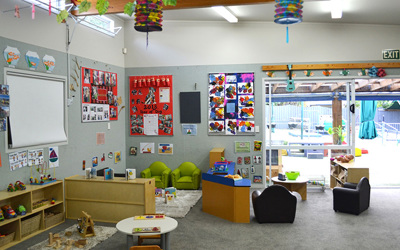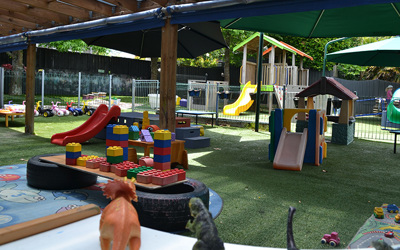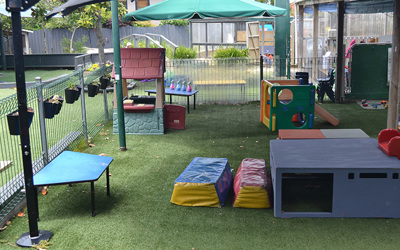 Daily Routine
7:30 am: Welcoming and settling children
9:00 am: Morning tea
9:30 am: Various activities and free play
11:00 am: Nappies or as required
10:50 am: Mat time
11:00 am: Lunch
11:30 am: Preparing sleepers
12:00 pm: Various activities set up for the afternoon
1:00 pm: Nappies
2:00 pm: Afternoon tea
2:20 pm: Various activities and free play
3:00 pm: Nappies followed by mat time
3:30 pm: Farewell leavers
4:00 pm: Late snack
4:45 pm: Nappies
5:20 pm: Farewell children
Sleep time and bottle time is according to individual needs
Our philosophy values and encourages children to learn through play
Curriculum areas are set up to encourage exploration and enrich learning experiences
Designed for our 2 to 6 year olds, the Kiwi Room features a large family corner, book corner, nature corner, a manipulative play area, and a huge atelier area where children get creative and messy. We also have a covered deck where children build with bigger construction blocks and resources. A spacious and inspiring outdoor area includes swings, climbing ladders, ropes and climbing frames to help children develop confidence and gross motor skills. Kiwi Room children are enthusiastic participants in the care of our vegetable garden, involving themselves in the planting, watering, and harvesting process. A large covered sandpit area is a haven for messy play and experiments,  while during summertime we make the most of our slip and slide, sprinklers and troughs for water play.
The curriculum in the Kiwi Room is shaped by children's current interests, and teachers work hard to tap into these interests to extend learning. Our transition to school programme sees our 4 year olds spend an hour every morning developing skills that will set them up for success at primary.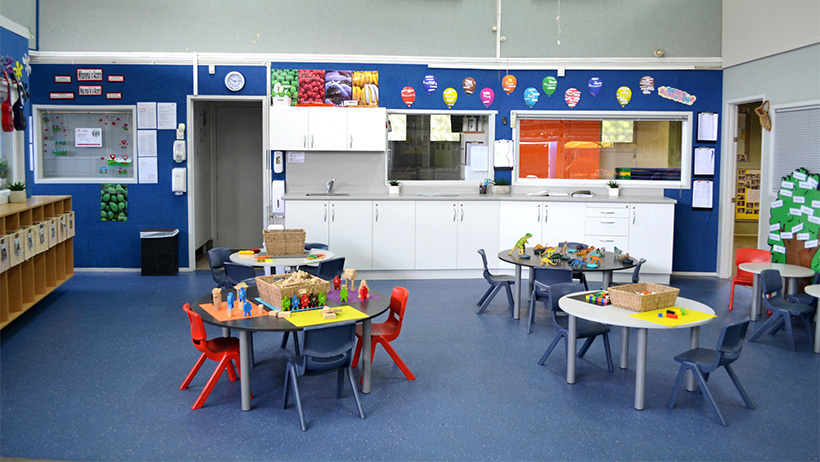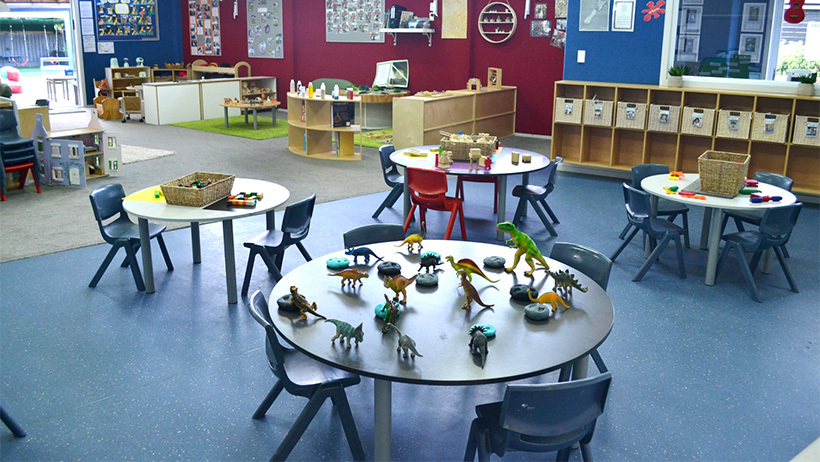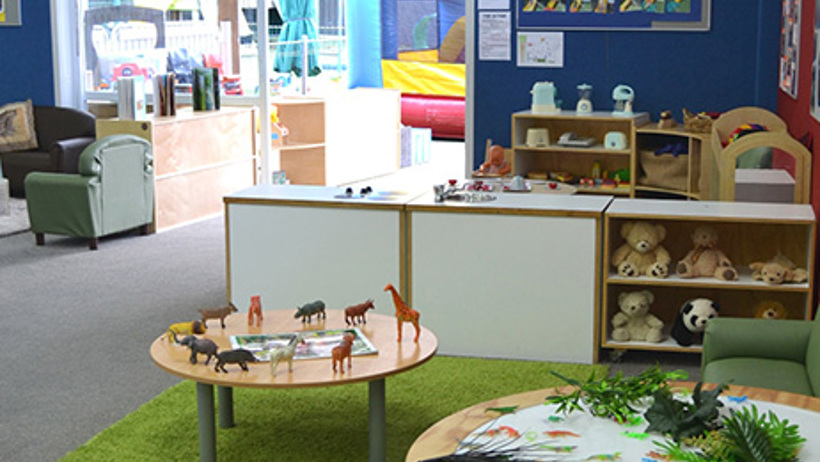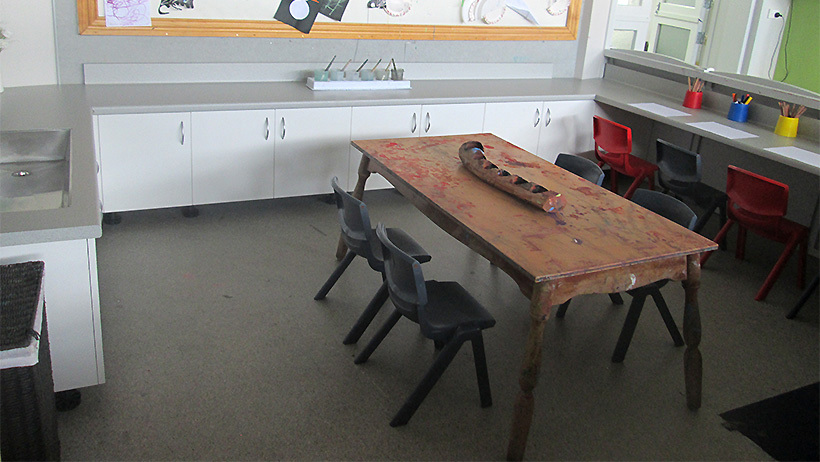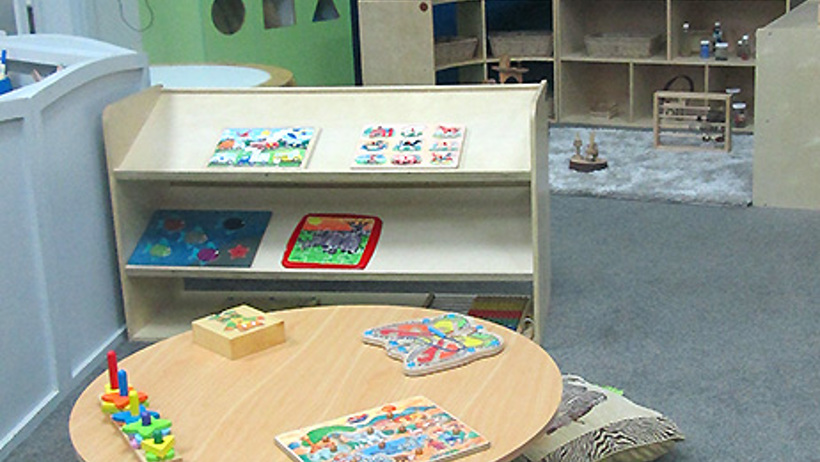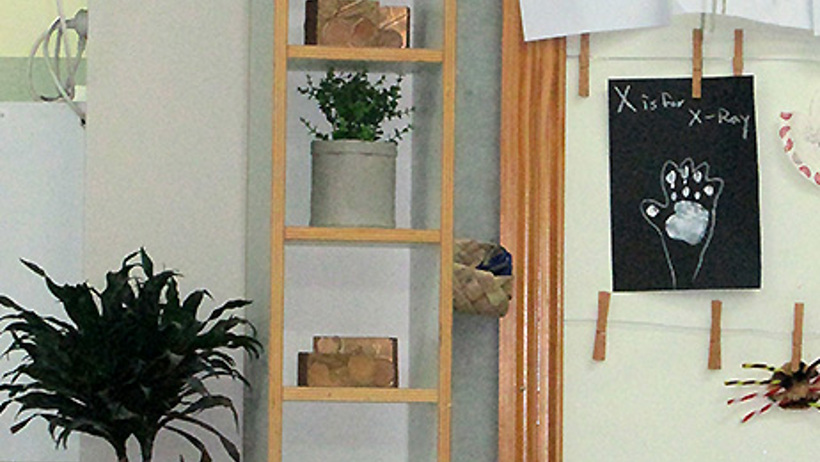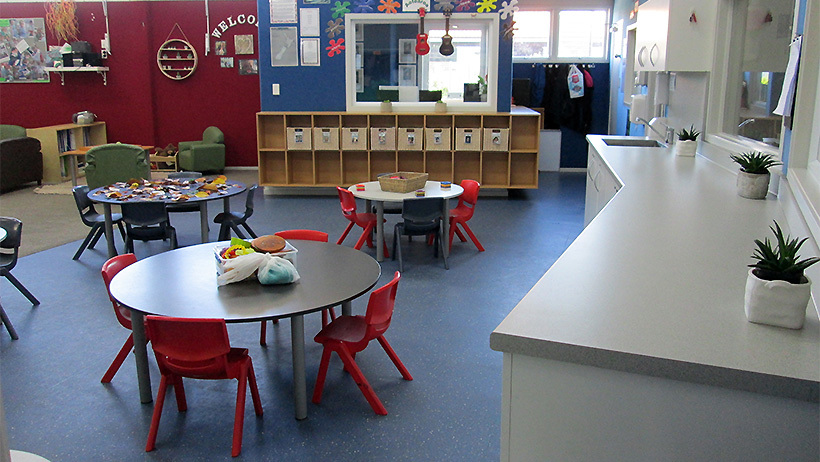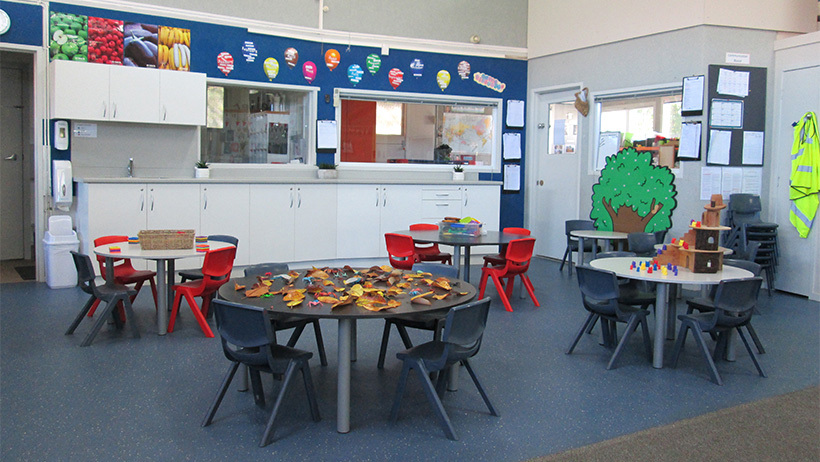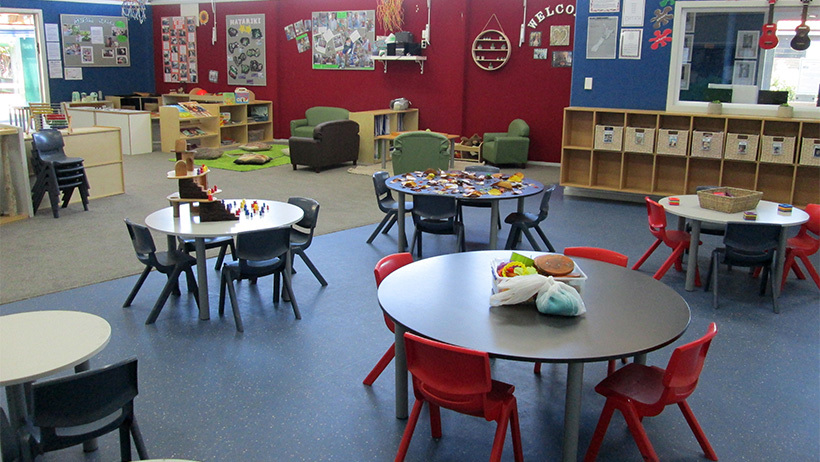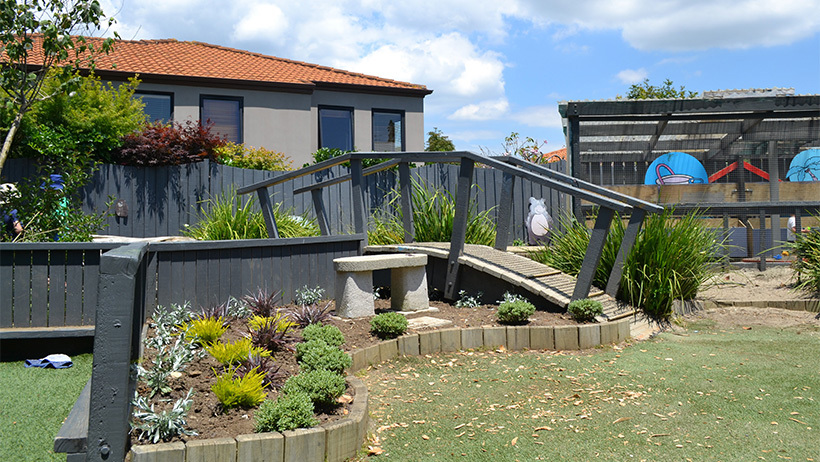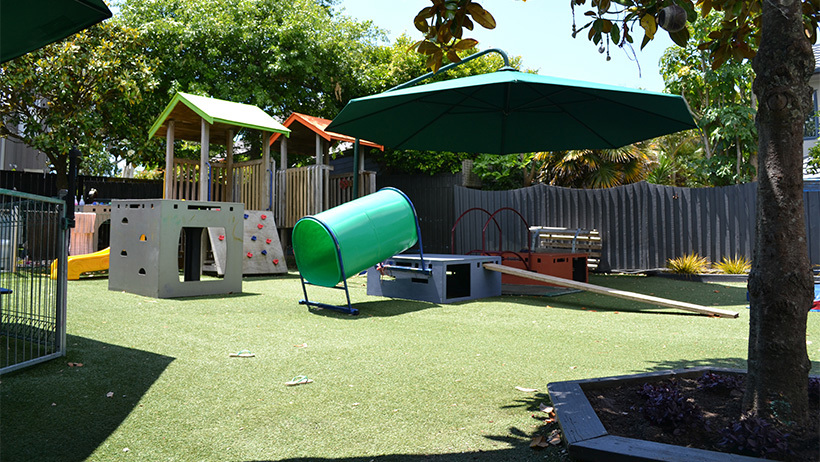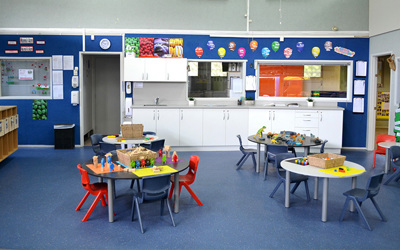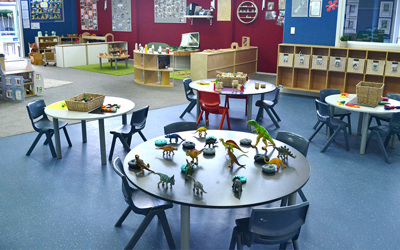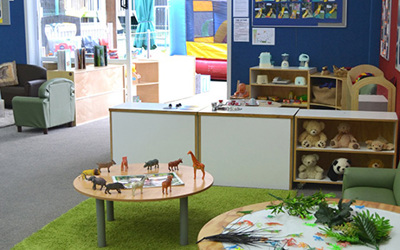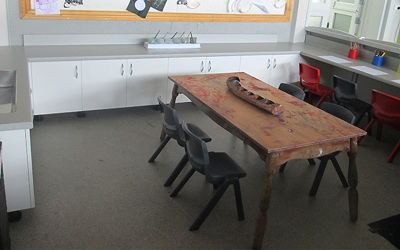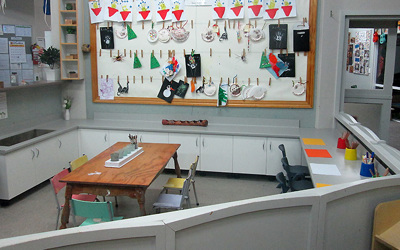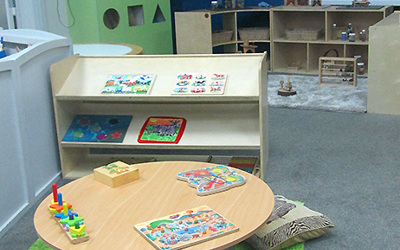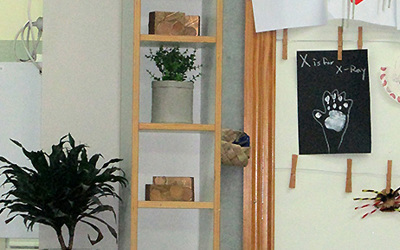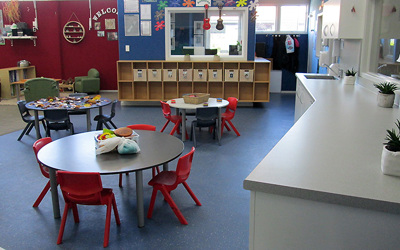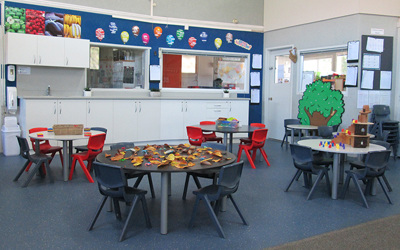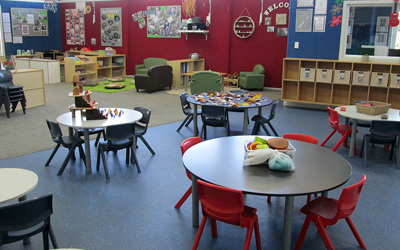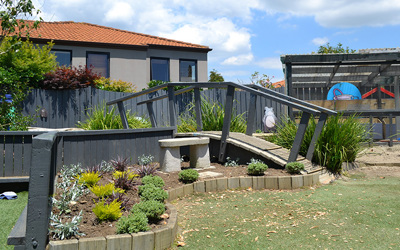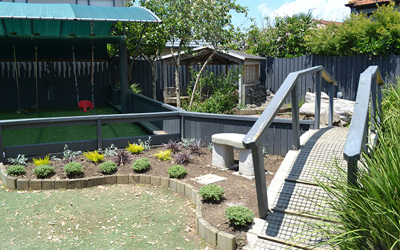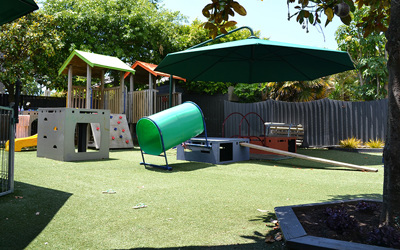 Daily Routine
7:30 am: Welcoming and settling children
9:00 am: Welcome mat time (all children)
9:15 am: Morning tea
10:00 am: Group times (2, 3, and 4 year olds)/toileting
11:00 am: Mat time
11:15 am: Lunch
11:45 am: Preparing sleepers
12:00 pm: Various activities set up for the afternoon
1:00 pm: Toileting
2:00 pm: Afternoon tea
2:20 pm:  Various activities and free play
3:00 pm: Toileting
3:30pm: Farewell leavers
4:30 pm: Various activities and free play/toileting
4:45 pm: Late snack
5:30 pm: Farewell children
Sleep time and toileting is according to individual needs
Our philosophy values and encourages children to learn through play
Curriculum areas are set up to encourage exploration and enrich learning experiences