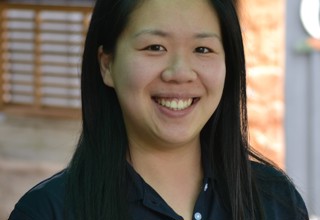 Wendy Yang, Assistant Manager
What inspired you to become an early childhood teacher?
 I have always been great with children - even when I was a child myself, I loved looking after the younger ones. My grandmother who brought me up was an early childhood teacher for over 37 years and she inspired me in many areas of my life, especially my career. 
How long have you been working in this sector?
I have been working in ECE since February 2011.
What do you love most about what you do?
I love being able to assist families and see children grow and celebrate their successes with the teams. It's very rewarding to create an environment where all staff, children and whanau feel like they belong. Being able to work with our amazing team and supporting them to become the best educators to our tamariki, and celebrating their success. 
What are three things that make your centre special?
Our team. We have a very caring and loving team, all of our team members bring in their knowledge and culture into our centre, and this creates a very rich learning environment for our tamariki. 
Our events. We love hosting social events at our centre, which allows the community to come together as one and getting to know each other on a more deeper and personal level. 
The atmosphere. In the past, we have received many compliments from new parents visiting our centre, they have loved our positive and energetic atmosphere they can feel as soon as they walk in. 
What is your favourite time of the year at the centre, and why?
I enjoy summertime at the centre, as our children can enjoy more outdoor play, especially the water activities we have on offer. I also love all celebratory seasons, when we are able to celebrate and learn about different heritage, which is very important part of a child's life. 
What is your philosophy in regards to ECE?
I believe that all children are unique individuals. In order to cater for their needs in terms of routine, learning and development, teachers need to really get to know each child and their whanau. Children learn through observing others, this includes teachers, whanau and their peers. It is important for teachers to role model appropriate social behaviour and demonstrate skills for children to learn. Repetition is one o​f the important methods that we can use to support children's confidence and growth. 
more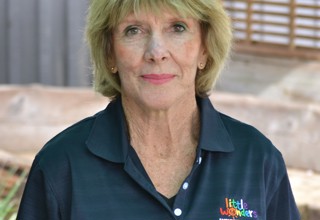 Sharlene Ryan, Preschool Head Teacher
Post Graduate Diploma in ECE, First Aid Qualified, Fully Registered
I am so happy to be returning to this centre, having been a teacher in the Kiwi room here for probably 8 years. I know this place is wonderful, and I am looking forward to meeting and working with all the teachers, children and parents that I am yet to get to know. My wish is that your children all love coming here, are happy, safe, thriving and learning, in this special spot of the world that we all share together.
I am the proud 'mum' of a 22 year old daughter, who has now left home and is out making her own journey in life. My favourite places to be over the weekends, are running along the Tamaki waterfront and dropping into St Heliers Bay library.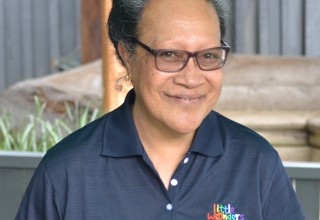 Sieva Douglas, Infant & Toddler Head Teacher
Bachelor of Education, First Aid Qualified, Fully Registered.
Fakaalofa lahi atu,
I am from Niue and have lived in New Zealand most of my life. I have two sons. My interests in becoming an early childhood teacher was inspired by my late mother who was a teacher and passionate about teaching young children. Since then I have grown to enjoy working in the early childhood sector. Outside of work, I love being with my family and two cats, listening to music and being involved in my church.