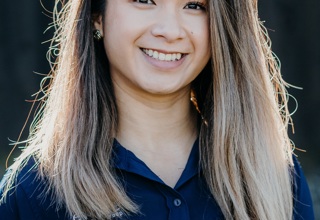 Arianne , Centre Manager
Kia ora everyone!
My name is Arianne (but you can call me Ari). I am a fully registered teacher who has had the pleasure of being in the Early Childhood industry since 2013.
My passion for Early Childhood came about when I was a young girl myself, when I would constantly find myself gravitating towards babies and young toddlers to care and love. I find joy in getting to know the unique personalities of children and interacting with them in a way that helps them to develop to become confident and competent children – in the hopes that they have the skills and dispositions to become well rounded adults later in life.
Outside of work, I am passionate about being active at the gym. I love to cook and eat! And to do all those things whilst having a laugh with family and friends.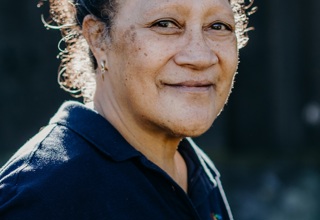 Sieva Douglas, Infant & Toddler Team Leader
Bachelor of Education, First Aid Qualified, Fully Registered.
Fakaalofa lahi atu,
I am from Niue and have lived in New Zealand most of my life. I have two lovely grown up sons, David and Solomon, and an equally lovely baby grandson, Che.
My interest in becoming an Early Childhood teacher was inspired by my children and late mother who was a school teacher and passionate about teaching young children. Since then, I have grown to enjoy working in the Early Childhood industry both with the infants and toddlers, and the over two's groups.
As a parent, grandparent and teacher, I believe that children will feel safe and secure in their learning and development when they are nurtured in a safe, inclusive and caring environment. It is a joy and privilege for me to learn with and alongside your children, seeing them achieve each milestone in their own unique way.
Outside or work, I love being with my family (and my cat, Jupiter), listening to music and being involved in my church and community group.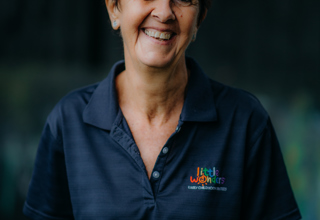 Cathy, Infants and Toddlers Teacher
I have always wanted to work with children from a young age, which developed into a career after my own children had grown up.
I worked at an English Preschool in Cairo Egypt and when I came back to New Zealand I completed an Early Childhood course. I really do enjoy the environment and creations that happen in everyday life at Little Wonders.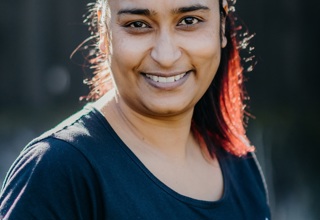 Joshana , Infants and Toddlers Teacher
My name is Joshana Pillay, I am from South Africa. I have been working in Early Childhood for the last 15 years. I am very passionate about children and their development, as well as interacting with all the different personalities whom I get to meet. Teaching is a passion, not just a job which I love doing on a daily basis.
In my spare time, I love spending time with my family and going for walks on the beach. I have 2 pets – a cat named Flluffy, and a dog named Bella, that lives in South Africa whom I miss dearly.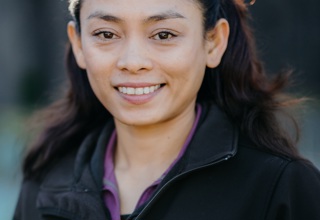 Aena, Infants and Toddlers Teacher
My name is Aena. I am from Thailand. I have lived in New Zealand for a long time. I am a mother and have one child of my own.
I am very passtionate about working with children. I love to encourage children to face challenges and build their confidence.
I believe that children learn through active exploration of their environment.
I joined Little Wonders in 2019. I am enjoying working at Little Wonders and happy to be part of the team 😊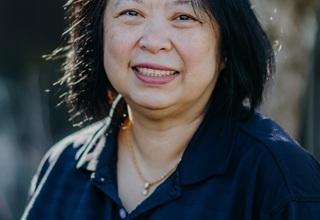 Lily , Infants and Toddlers Teacher
Hello parents & whanau, my name is Lily and I am from Indonesia.
I have lived in New Zealand for 26 years and I am a mother to a beautiful daughter.
I have been a reliever for Acorn for over 5 years, I enjoy being around children especially the under 2's age group.
In my spare time, I love traveling to Indonesia and many other countries to experience different cultures.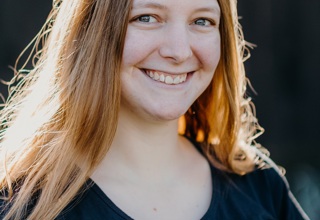 Lucy , Pre School Teacher
My name is Lucy, I have just received a Bachelor of Teaching in early childhood education and am a provisionally registered teacher.
I am a New Zealander with a European heritage.
I have been working at Little Wonders for just over 3 years and love it. I want the children that come here to have a great experience, learn, grow, have fun and leave ready for their next adventure.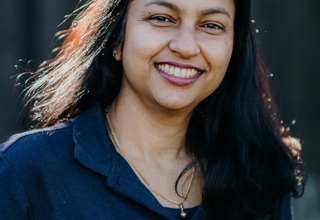 Lakmini, Pre School Teacher
Hello, my name is Lakmini. I came from Sri Lanka, and I have worked in both Fiji and Sri Lanka as a teacher for over 10 years.
I am a mother of two children, who are starting in Stonefield School and they enjoy being here.
I am very excited to be here at Little Wonders Glendowie, and I am looking forward to meeting you and your beautiful children.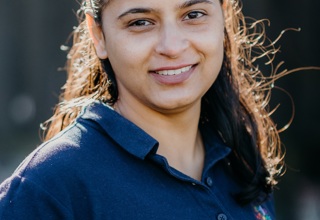 Manisha , Pre School Teacher
My name is Manisha Chauhan. I'm from India and that is where I have done Bachelor of Arts(B. A) +Master in Science (M. Sc) and Teacher training (B. Ed). Teaching isn't only my profession, it's my passion also. I love to spend time with children. They give me positive vibes and we learn lots of traits from them. They laugh over the silliest things and ask cutest questions.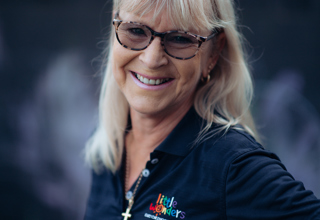 Gail , Centre Reliever
Hi, my name is Gail. I have worked with preschool children for the last 16 years.
I am married and have two adult children and a gorgeous grandchild.
I thoroughly love working at Little Wonders and find it very rewarding. It has been a pleasure getting to know all the children and families and I look forward to building many more relationships with your children in the future.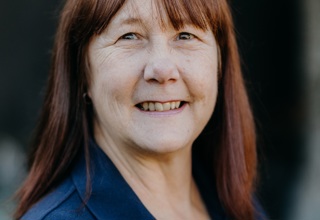 Sue , Centre Admin
I am a married mother of two teenage children and have been involved with Early Childhood for the past 16 years.  I stepped into Administrative roles whilst at Playcentre with my children, gaining knowledge through their training into all aspects of centre life and management.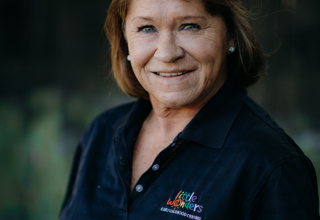 Nicky, Centre Cook
Hello, my name is Nicky. I was born in Somerset England.
I came to New Zealand 20 years ago and love it. I first worked at this centre 15 years ago as the cook; this is where my love for the little ones began.
I went on to do in-home care with Porse which was great fun and nannying for Kiwi Oz Nannies.
It is great to be back here. I have a real passion for babies and it is lovely to get to know them all and their families.