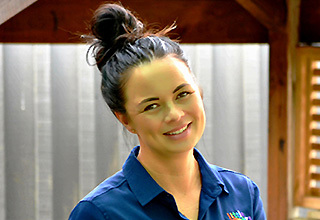 Michelle​ Cribb, Centre Manager
What inspired you to become an early childhood teacher?
Coming into ECE at 17 I was young and unaware of the impact this work would have on me in the future. Although I was just starting out, I knew it was something I enjoyed and naturally had a talent for. As the years progressed the change and growth I saw in children and in my teaching ability kept that talent alive and the fact that now – 20 years later – I can inspire teachers to ignite their own passion and ability in the sector is a true blessing.
What do you love most about what you do?
I have the opportunity to work alongside teachers that are passionate about delivering the very best education and care to our future leaders. I love seeing the impact of our work in the faces of our youngest generation and the joy it brings to the teaching team and our families.
What makes Little Wonders Glendowie special?
Our teaching team because we are all so passionate about what we do and share our passion through ideas, encouragement and laughter.
Our centre culture because we have developed an environment of positivity, ongoing learning and fun where mistake making and risk taking is a learning opportunity.
Our collaboration of cultures as our families and teachers have come together from near and far and this is celebrated and reflected in the many beautiful faces that make up Little Wonders Glendowie.
What is your favourite time of the year at the centre?
I have two favourite times of the year. The first is Christmas as the excitement builds about our children's Christmas party and ideas flow for gifts, performances, presents and bringing together our families. It is also a time of reflection as we look back on the many amazing memories the year has held. My second would be the New Year. This time of year allows us to realign our direction, goal set for the future and as we are all recharged from our holiday break, our brains are full of many exciting ideas for future learning experiences.
What is your personal ECE philosophy?
Early childhood education is a child's first experience of an education setting. It helps mould how a child will view their ability to be part of a learning community. It allows them to develop the confidence to be who they are, supports their discovery of the world around them, and develops their unique talents and passions.  Early childhood also allows families to comfortably let go of their child's hand and in partnership with teachers see the growth each child undertakes as they develop from an infant, toddler to young child.
Bachelor of Teaching (ECE), Postgraduate certificate in Education and currently working towards Master of Educational Leadership
more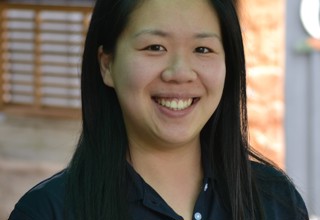 Wendy Yang, Assistant Manager
What inspired you to become an early childhood teacher?
I have always been great with children - even when I was a child myself, I loved looking after the younger ones. My grandmother who brought me up was an early childhood teacher for over 37 years and she inspired me in many areas of my life, especially my career. I've been working in early childhood for the past eight years.
What do you love most about what you do?
Being able to assist families and see children grow and celebrate their successes with the teams. It's very rewarding to create an environment where all staff, children and whanau feel like they belong.
What sets Little Wonders Glendowie apart?
We are community focused, have a team of caring, fun and outgoing staff, and we offer flexible timetables to cater for different families' needs.
What is your favourite time of the year at the centre?
I enjoy summertime at the centre, as our children can enjoy more outdoor play, especially the water activities we offer.
What is your personal ECE philosophy?
I believe that all children are unique individuals. In order to cater for their needs in terms of routine, learning and development, teachers need to really get to know each child and their whanau. Children learn through observing others, this includes teachers, whanau and their peers. It is important for teachers to role model appropriate social behaviour and demonstrate skills for children to learn. Repetition is one of the important methods that we can use to support children's confidence and growth. 
Bachelor of Education (Early Childhood, specialising in Montessori), full teacher registration, First Aid Certificate.
more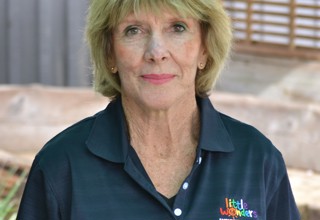 Sharlene Ryan, Preschool Head Teacher
Post Graduate Diploma in ECE, First Aid Qualified, Fully Registered
I am so happy to be returning to this centre, having been a teacher in the Kiwi room here for probably 8 years. I know this place is wonderful, and I am looking forward to meeting and working with all the teachers, children and parents that I am yet to get to know. My wish is that your children all love coming here, are happy, safe, thriving and learning, in this special spot of the world that we all share together.
I am the proud 'mum' of a 22 year old daughter, who has now left home and is out making her own journey in life. My favourite places to be over the weekends, are running along the Tamaki waterfront and dropping into St Heliers Bay library.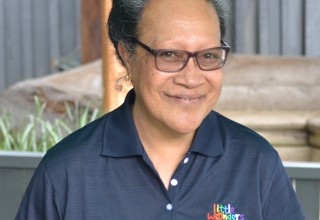 Sieva Douglas, Infant & Toddler Head Teacher
Bachelor of Education, First Aid Qualified, Fully Registered.
Fakaalofa lahi atu,
I am from Niue and have lived in New Zealand most of my life. I have two sons. My interests in becoming an early childhood teacher was inspired by my late mother who was a teacher and passionate about teaching young children. Since then I have grown to enjoy working in the early childhood sector. Outside of work, I love being with my family and two cats, listening to music and being involved in my church.