Be a part of something a little bit wonderful!
Bordering the sandy shores of St Clair and St Kilda beach, Little Wonders St Kilda offers a fun-loving and rich programme for infants, toddlers and preschoolers. Our well resourced, purpose built centre features five separate rooms specially designed for each age and stage, giving children increased opportunities to challenge and extend their social, emotional and physical development. Energetic and dedicated teachers will ensure your little one thrives, helping them unlock their own unique potential in an environment that is safe, nurturing and vibrant.
Spark your child's imagination. Build their skills. Set them up with a lifelong love of learning.
Join our journey at Little Wonders St Kilda.
Contact us today to arrange a visit!
Centre Hours:
Monday to Friday: 7:30 am - 6:00 pm
Closed Saturday, Sunday & public holidays
We have been at Little Wonders St Kilda now with our two children for the past five years and I wouldn't hesitate to highly recommend this wonderful childcare centre to anyone. It's not an easy decision choosing somewhere to leave your most precious children, but the amazing teachers at Little Wonders made this so easy. Both as parents and children we have made some amazing friends here and the children have learned so much in a supportive, loving and educational environment.
Thanks so much team, you really are all wonderful.
My daughter was at Little Wonders St Kilda for 3 & 1/2 years and loved it!! The experiences, the crafts, the food and the all round experience of Little Wonders was excellent!! My daughter loved the teachers who were nurturing, fun, approachable and truly enjoyed interacting with all the children!! As a parent I was more than happy to leave my child in the care of this wonderful daycare!! I would highly recommend!!  
Thank you so much for everything you have done for our son in his time at Little Wonders St Kilda. Thank you for all of your hard work, support and guidance. We will really miss you all, and the wonderful opportunities you have provided for him. It is the end of an era and we are sad to be leaving such wonderful people behind.
I am so thankful that my children had the opportunity to be part of this awesome centre for their early years. They absolutely thrived at Little Wonders St Kilda, and they were always excited to attend. Our whole family was welcomed into the community and we continue to be close friends with many of the other families who attended at the same time. We are proud that we made this great choice for our family.
Beautiful kindergarten, great helpful teachers, many activities that children can play!
What's On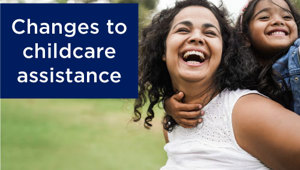 Effective 1 April 2023, more people will be eligible for subsidy and the hourly subsidy rates will increase.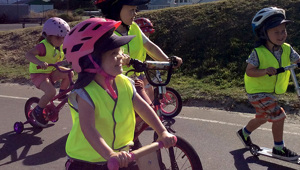 Yesterday the Four Year Olds from Little Wonders St Kilda brought along their favourite 'ride' to participate in a 'Wheels Day' at the local park.