Little Wonders Roslyn has five separate rooms, enabling us to deliver safe, nurturing and age appropriate learning experiences for all our children.  The over 2s classrooms share the outdoor area where we value the great sense of togetherness and collaboration this creates between classrooms.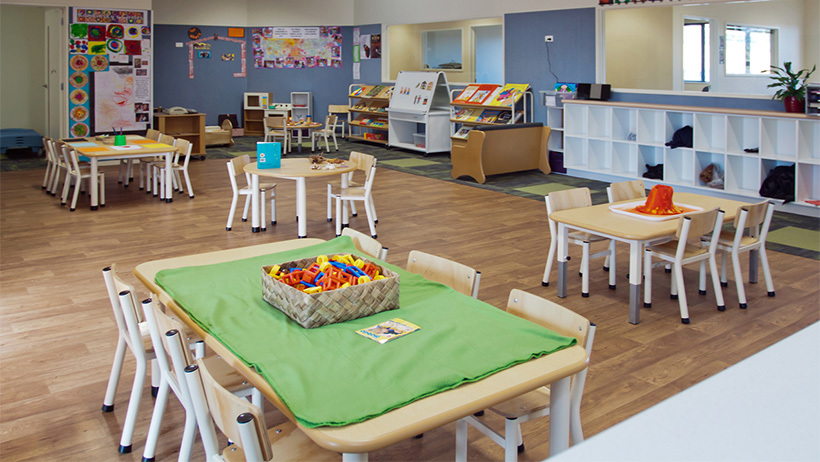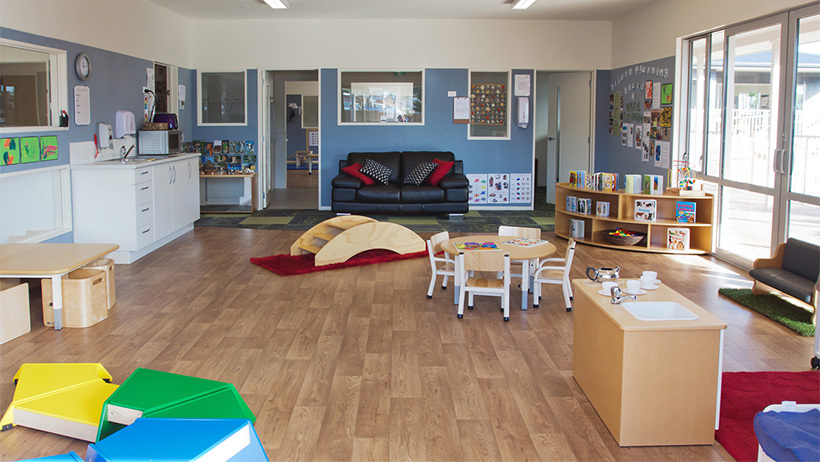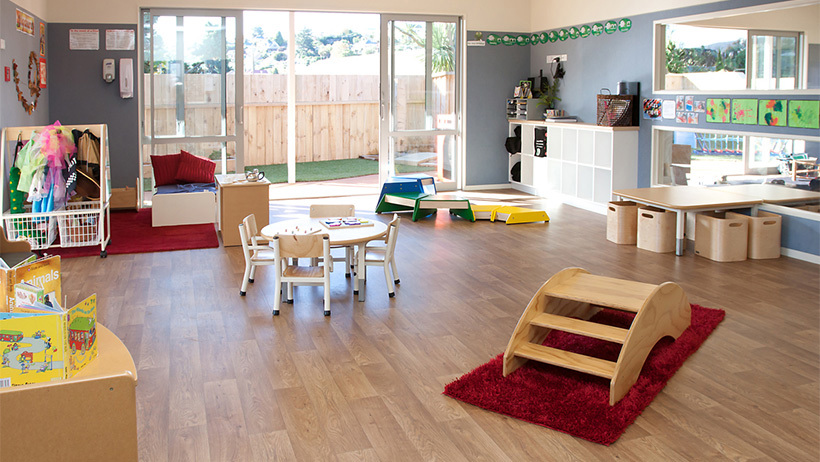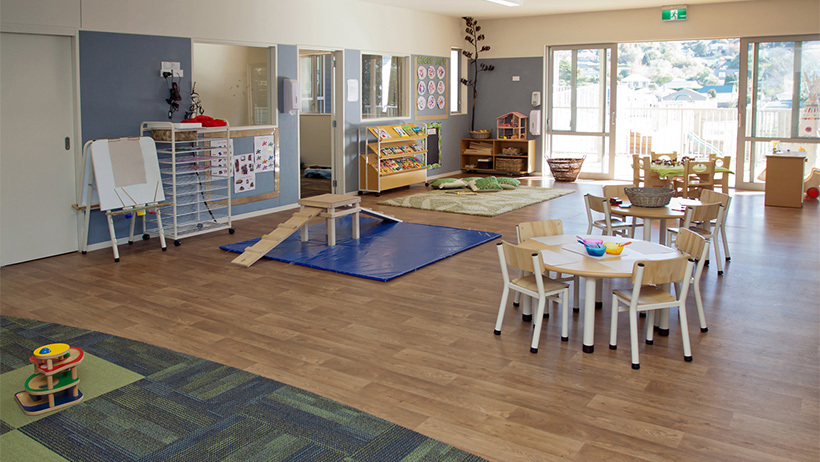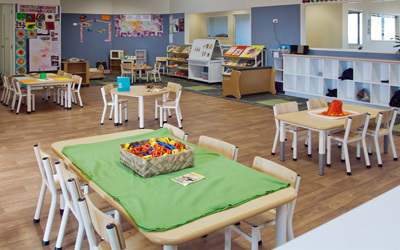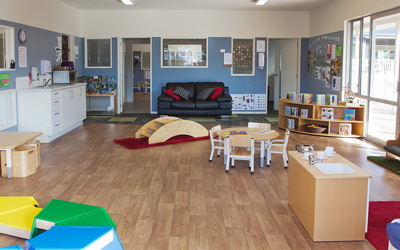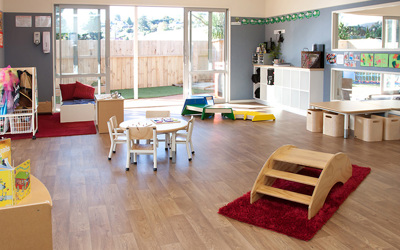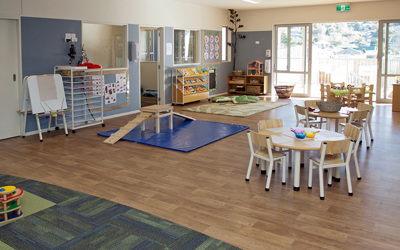 Our Rata Room is calm and homely with an unhurried environment that places value on allowing infants and toddlers to do things at their own pace and in their own time. Teachers provide heuristic resources which encourage open ended play. We follow primary care here – all routines are nurtured by one main teacher, allowing time to build a familiar and trusting relationship between teachers, infants and their whanau. A secondary caregiver is nominated to support when needed.
Teachers support the children's home routines as much as possible to keep continuity for the child. We have journals that go home every day with recordings of the child's day, bottles, sleeps, kai, nappies and what they've been up to.
Here we encourage independence and support children as they develop their communication skills. Daily routines flow freely throughout the day, giving children the time, space and opportunities for free play and unhurried meal, sleep and toilet times. The settling process involves teachers taking the time to get to know both children and families/whanau.
The classroom programme is flexible and supportive of children's needs. There are opportunities throughout the day for small group experiences where children enjoy a range of magnetic stories, art, puzzles, fine motor activities, CD stories and songs, sensory experiences and an indoor outdoor flow. Toileting and sleeping are a big focus for this room, ensuring that this matches as closely as possible to what is happening at home.
In the Manuka Room we support children's increasing independence and foster their self-help skills, with a keen focus on supporting social competence as children develop both verbal and non-verbal skills. The classroom programme here is flexible and supportive of children's needs. There are opportunities throughout the day for small group experiences where children enjoy a range of art, puzzles, fine motor activities, sensory experiences and an indoor outdoor flow. The children come together for mat times throughout the day where they experience magnetic stories, CD stories and songs in both English and Te Reo.
Children in this room are at an age where toilet training is supported, as is sleep when required. These routines are individual to each child and are conducted at their own pace in a respectful manner. Routines are set in consultation with parents/whanau. Manuka Room children enjoy a large outdoor playground full of challenges and places to explore. We work in collaboration with other classrooms, especially when siblings are involved.
Teachers in the Kowhai Room support the 'Stop, Think, Do' approach to support the development of children's social competency and emotional intelligence. We encourage, support and celebrate children's developing independence by offering opportunities to take responsibility for their own learning, self-help and participation. Teachers offer children the opportunity to participate within the indoor/outdoor environment at all times throughout the day (weather dependant).
We encourage small group experiences within all aspects of our programme, based on children's individual and group interests. Children enjoy unhurried, rolling kai times which promote social language skills. We also have a warm, calm sleep room for children to rest if they so choose, in consultation with parents.
Rimu Room teachers offer a selection of table top experiences to engage children. These may link to the children's individual learning priorities, the current group inquiry, revisiting prior learning, or may be just a fun new activity that they can enjoy. Literacy and numeracy are embedded into the daily programme (through small group experiences, signing in names and writing names on art). Children follow individual journeys designed to challenge them in priority areas of interest.
Our daily programme is respectful of the children and values the ways in which they play. Rolling kai times ensure that all children get equal opportunities to sit down and enjoy their meal while also allowing them to take ownership of their own bodies, understand when they are hungry, and take ownership of the work they are doing. Children are respectfully allowed to finish their projects before coming for kai and are supported in making their own food choices by helping themselves to what is available, choosing as much as they wish to eat and being given choices in what they can have. Once a week, they make their own sandwiches and can choose from a range of fillings. 
The Rimu Room is highly resourced with children able to access both the resources in the classroom and the store room. Children are supported through leadership in their mastered areas and build independence through be encouraged to take responsibility for some of their own learning, with the teachers taking cues and giving support where needed.