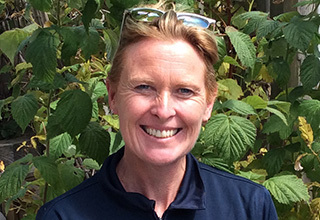 Angela Sutton, Centre Manager
What inspired you to pursue a career in early childhood?
My journey began at the age of 17 when I gained my first full-time job as a live-in nanny in Canada. After 3.5 years I returned to Dunedin and began working in a childcare centre. I worked alongside some inspirational teachers that motivated me to undertake my early childhood training.
Since graduating in 1994, I have held a variety of positions from homebased educator, visiting teacher, kindergarten head teacher and most recently, I spent nine years as centre manager at Montessori at the Gardens.
What do you love most about what you do?
I love to see tamariki motivated to learn in an environment that is respectful of oneself, one another and the environment. I am surrounded by a passionate and dedicated teaching team who continue to learn and grow to provide the very best education and care our tamariki deserve.
Teaching is a gift and truly rewarding. Every day is new and brings joy and laughter!
more