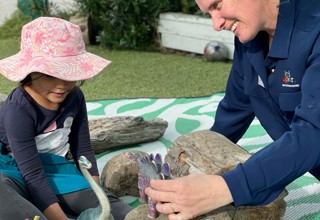 Leigh Power, Centre Manager
Kia ora, my name is Leigh.
My family and I moved from South Africa to Aotearoa New Zealand in 2017. We spent a couple of years on the North Island before moving to the South Island where we settled in Pegasus Bay. We simply love and adore our little town. My husband and I have two teenaged children, a son and daughter and two fur babies who rule the roost. 
We are a bit of a sport nut family and on the weekends, we are either playing hockey, tramping through our beautiful countryside, riding our mountain bikes or exploring the beach and ocean. We are truly privileged to live in such a beautiful town and country.
I have always had a passion to work with children, but many obstacles needed tackling before I could enter the education sector. The greatest advantage of entering teaching as a second career is the diversity and richness of life- experience that I may be able to offer.
I firmly believe "Education is the most powerful weapon which one can use to change the world" (Nelson Mandela) and through education I want to make a difference for each child and adult I have the privilege of meeting.
more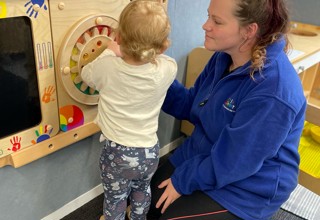 Kim Lomath, Administrator
Kia Ora, I am Kim. I'm the Administrator for Little Wonders Pegasus but you will also find me in the Nurture Nest or Curious Kiwis as a kaiako and organising creative activities for tamariki as I love all things art, messy play and sensory experiences!
As a child who was in a childcare centre from an early age, I want to provide the same love and support which was provided to me, to the next generation to ensure the first 1000 days of their life perfectly sets them up for their next journey into primary school and beyond.
My Philosophy around ECE is all children should feel safe and supported to grow into their own personalities and feel they have a special place where they belong which nurtures their potential to do amazing things! The next child I teach may become prime minister, a doctor, a labourer, or a teacher! They all have a special place in the world, and it is my passion to help foster so they can grow to be whatever they want!
more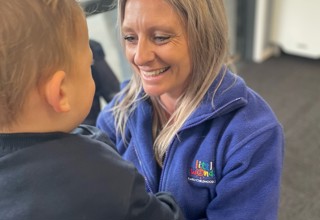 Jessica Rushworth, Nutritionist
Hi families! My name is Jess. I'm a mum of three, they are my world. I absolutely love anything outdoors from walks, hikes, lakes, beaches, to camping. I'm bubbly, bouncy and down to earth. I started at Evolve almost 5 years ago as the centre cook for lollipops and have enjoyed making nutritious and delicious meals for children every day. I am fortunate enough to work between the nursery and cooking in the kitchen. I love nurturing children and watching them grow and learn. It is wonderful to see them grow and have the confidence they need to push their way through life and grow into amazing little people.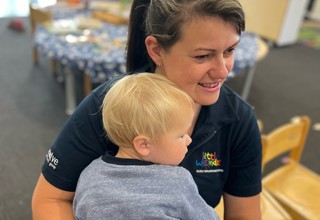 Kimberly Kirkham, Nurture Nest Team Leader
Kia ora my name is Kim and I am team leader in the Nurture Nest room, I have a beautiful son Oscar who has a loving daddy called Brett. I am a fully qualified and registered teacher and I have been teaching since 2013. I have loved every minute of the journey so far. Becoming a mamma has filled my mind with new knowledge and understanding of the way I see children and how they learn. It is my belief that every child has a gift, and it is my responsibility to make sure each child's gift shines to their full potential. I believe in the importance of nature and breathing in the fresh air to take a minute to appreciate the little things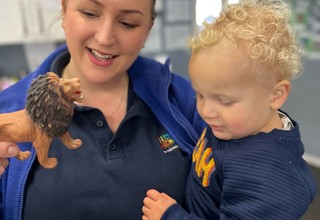 Julia Sutherland, Nurture Nest Kaiako
Hi everyone! I am a qualified ECE Teacher and Mum of two – Tallulah and Otis.
I am thrilled to be teaching here at Little Wonders in the Nurture Nest Room.
In my spare time, I sing in a band and spend time with my family. I have lived in London, UK for the last 12 years where I met my lovely husband. We are loving life in Christchurch. I love being able to incorporate music into everyday learning. I love my job and am passionate about being a part of teaching the future leaders of New Zealand!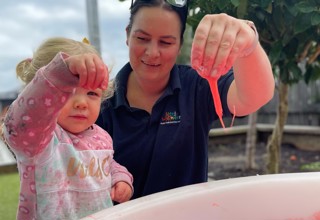 Jorden Plaskett, Nurture Nest Kaiako
My name is Jorden, I live in Woodend with my partner Kieran and three full of bean kids, Oakley, Aaliyah and Nixon. The kids keep me busy and, on my toes, and I love to take them on adventures to uncover the world around them, of course with a coffee in hand! I have been teaching since 2012 and I believe our environment acts as another teacher. There is so much to be learnt from the experiences around us and I believe children should take risks and freedom to play and learn in time. 😊
I have a passion for being apart of children's learning journeys and love inviting the children into new and exciting experiences that spark their curiosity and wonder of the world. I believe that the environment plays an important part in our learning and enjoy getting out in nature, exploring all it has to offer. At Little Wonders I love that we support this and get to do this often by taking the children out on excursions, whether it be the forest, a walk around the lake or a trip to the local library.
In my spare time I enjoy taking my own children out to explore the world, whether we are scooting biking or walking, it is fun watching them discover new things and find joy in the simple things in life. I also enjoy baking and spending time with family and friends.
more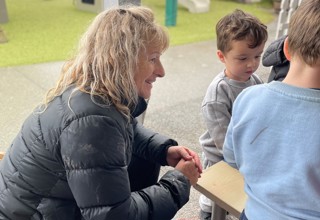 Jillian Waterman, Curious Kiwis Team Leader
Kia ora, I believe every child should know joy and be supported to reach their potential and be equipped with the skills to be learners for life. This is what led me to become an early childhood teacher. Nurturing relationships underpin my day with tamariki.
I am a country girl from the West Coast who enjoys fishing, white-baiting and DIY. Now living at Leithfield Beach, I am still on a DIY mission and checking out the sunsets, tramping, fishing and biking.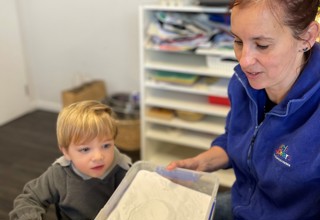 Carolien Erasmus, Curious Kiwis Kaiako
Kia ora, my name is Carolien and I have been rocking the teaching scene since 2004 back in sunny South Africa. I have had the pleasure of teaching all ages, from babies up to year 13. So, I am ready for any adventure your little wonders bring my way. My family and I recently had a "wild" relocation from Wanaka, where I enjoyed six incredible years at a centre. We traded the breath-taking landscapes for the bustling city life of Christchurch, and we are ready to embrace Pegasus with open arms. Teaching summarises who I am. With a good balance between structure, routines, and creative exploring, I believe in offering each Little Wonder the best circumstances and opportunities to develop their independence and to learn in a fun way.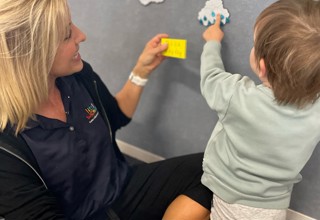 Dawn Adams, Curious Kiwi Kaiako
Hello, My name is Dawn Adams and I work in the preschool. I originally come from a horticulture background moving on to get my certificate in Human Services, which led me to being a Youth Worker for disadvantaged teens in America. I moved to New Zealand in 2002.
I spent time traveling with my partner, then I worked for the 'What Now'  tv show and then in the Healthcare sector. I got married and had my son, and once he went to preschool I decided to pursue a career in the ECE sector. I decided teaching is what I wanted to be a part of. 
I've been working in this field since 2016. I love assisting children with their learning and watching them grow and develop as individuals and forming friendships. It is such a pleasure to be part of this special time in their lives. I believe in a play based philosophy, where children are encouraged to initiate their own learning and being creative. We have an amazing art room giving the children as much access to art resources as possible, which is my one of my favorite things. Throughout our centre, we provide fun and exciting experiences. I am happy to be part of the Little Wonders team. 
more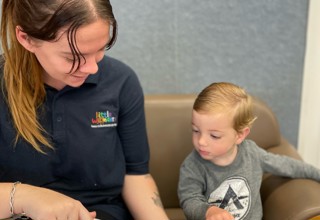 Jessie Diskin, Curious Kiwis Kaiako
Kia Ora, My name is Jessie. I live in Pegasus with my partner Michael and our daughter savannah who also attends little wonders. I grew up on the westcoast in the small town of Westport. I have three younger sisters. I moved to Christchurch when I was 17 and love heading home to see my family.
As a child, I spent a lot of time in an ECE Centre and my goal is to create a safe space where children from any background can come and feel safe and accepted just as I was when I was in a centre 😊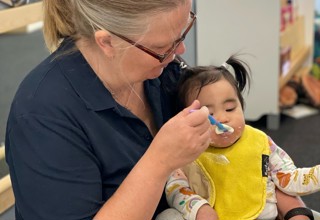 Martine Fonsholt, Curious Kiwis kaiako
I graduated in 2008 and I am a qualified and fully registered teacher. I am originally from Denmark but have been living in New Zealand since 1990 and I have 3 grown children. In my spare time, I love to spend time with my family, get out into nature or sit down with a good book. As a teacher I am passionate about providing tamariki with a calm, welcoming environment which encourages curiosity and fun, and where tamariki can explore and learn as they play.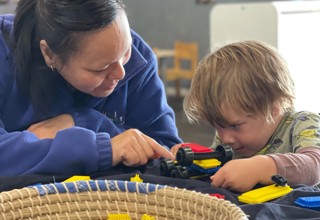 Rochelle Sutton, Curious Kiwi kaiako
Kia Ora Everyone. My name is Rochelle. I live in Rangiora with my husband Glen, and my two daughters Briar-Rose and Leia-Belle. I also have a son Reuben who lives in Christchurch and Is doing an apprenticeship in mechanics. As a family we love sightseeing, visiting beautiful places in New Zealand is something we all fell in love with.
I have been working as an ECE Teacher since 2013 and I have been part of Evolve since 2018. Working with children has been a passion of mine since I was a little girl. I love working with children helping them grow to their full potential. One of the most important things for me is for children to feel comfortable to come to me and for me to also help them achieve independence and learn self-help skills before they venture off to big school.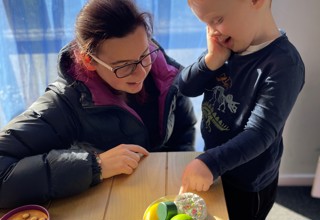 Samantha Finch, Curious Kiwis kaiako (Maternity Cover)
Kia ora whānau,
My name is Samantha Finch and I have a 2-year-old daughter who attends Little Wonders Pegasus. I am a teacher in training with the New Zealand Tertiary College and currently completing my final year in a bachelor's in early childhood education care.
I look forward to working alongside the team at Little Wonders Preschool and getting to know your tamariki. My passion in early childhood education includes being creative with art and drama. I am sure to learn a great deal more during the time I get to spend working and developing my teaching knowledge and interests.