Our Story
Little Wonders Pegasus Town offers a high quality early childhood education service with a boutique feel. We opened our doors and our hearts to our community in November 2016 with a wonderful response and we now continue to grow our reputation in our community as a friendly, high quality establishment with lots of special touches that will be sure to surprise and delight all who visit!
Our Nursery (0-2.5 years) is based around the Primary Care Philosophy, ensuring that your children receive the best possible care, in a nurturing and home like environment. Your child will feel safe and comfortable exploring our peaceful environment, and parents will have peace of mind that their child's well-being and care is our highest priority.
Our Preschool Room (2-5 years) is a fun, interactive space where your child will have many opportunities to engage in a variety of activities that will support their learning and development, and place a real emphasis on early literacy, numeracy and learning through an enquiry approach with the added benefit of quality technology to heighten the experience of research. Your child will be inspired and excited by the creative environment, more specifically the "Whanau Tree", "Pirate Ship", and "Enquiry Room". A large emphasis is placed on the importance of transitioning to school, with strong, collaborative relationships built with our local primary school Pegasus Bay, which include regular school visits for our four year olds. Our environment and group times have been carefully thought out to show clear links between our Little Wonders Preschool and Pegasus Bay Primary School to enhance the ease of transition and school readiness.
Centre Information
Centre Hours
Monday – Friday 7am-6pm 
Half Days/Full Days Morning Sessions – anywhere between 7-12.15 (minimum 3.5 hour booking)
Afternoon Sessions – 12.15-6 (minimum 3.5 hour booking)
Saturday, Sunday & Public Holiday Closed
Ages Catered For
3 months – 5 years
Centre Capacity (or specific rooms):
65 license

Nursery Classroom: 0-2.5 years

Preschool Classroom: 2-5 years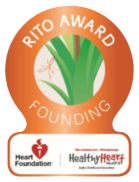 Thanks so much, I can see Aubrey loves her time in the Preschool, this is such an exciting step in her life. Thanks for making it such a fun and enjoyable experience for her.

Little Wonders Pegasus is such a lovely learning environment, such nice and friendly staff.
My son Carter is loving his time here, he has made such great wee friends and is always talking about the fun things they do at preschool together. He always is talking about how nice and fun all the teachers are.
Thanks so much for making this such an easy fun time for Carter to settle into

Thank you for playing such a huge role in our daughters first year, you are really such amazing teachers.

Amy, we just wanted to say thank you so much to you for raising the bar as far as care for all our special little ones goes.

This can only stem from having a happy team and you only get a happy team when they enjoy not only what they do, but enjoy what their manager is about and the philosophies that there managers are trying to instill. Every time we cross paths with you or any of the staff, they are always so happy to see us, they enquire about our lives including Jax, they show a genuine interest in what our family is about and are always up for a laugh so thank you.  

Abbe and I have had the luxury of some top class, first hand experiences with care for Jackson in Australia in terms of care, support and the feeling of safety and security that we will never forget when we would drop him off and and Abbe and I have spoken to each other about this not being able to be matched once Nix came along. 

You and the team (esp Caitlyn) have not only matched that but also exceeded it and our expectations in so many areas. You can't put a price on that!! Keep it up :) When your son can't hold himself together (sometimes quite literally) due to happiness the whole journey to preschool, you know he is off to enjoy the day in a safe, fun, friendly and wholesome environment that is right up there with the very best on offer.

Your support for our family has had such a positive and uplifting impact.

Thanks heaps to you, Caitlyn and the team!!

 

Our daughter has been attending Little Wonders Pegasus since its original opening and is absolutely loving her time there! The teachers and staff are lovely and make every child feel cared for and safe in their "home away from home." The atmosphere and learning environment are outstanding, and give the children the ability to pursue their own interests while having teachers there to support them along the way. We can't wait for our second child to join her sister there and wholeheartedly recommend Little Wonders Pegasus to anyone considering it.

Thanks for all your help settling our daughter in over the last two weeks, you have all been so great!

I love how the staff are so nurturing, and take the time to get to know the children and their families. I love the whole enquiry based learning approach, it is awesome. The children love their special individual enquiry boxes too! The large outdoor space is a great space for running in.