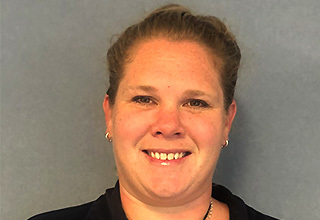 Jessica Ross, Centre Manager
Kia Ora,
I'm Jessica I am the team leader of Little Wonders Greenmeadows.
I have a Bachelor in Education for Early Childhood. I am fully registered with the Teaching Council. I have been teaching since 2015, and have worked with a range of ages and environments. I've been at Little Wonders since September 2017.
I have a real passion for working with infants and toddlers. I love building strong nurturing relationships with tamariki as well as family and whānau. I am a strong believer that relationships are the key to all things in young children's lives and when those are strong, respectful and reciprocal the outcomes are positive and limitless.
I love working at Little Wonders Greenmeadows. We have an amazing community culture of passionate teachers and involved whānau. Our mixed age centre provides a unique opportunity for tamariki to work alongside each other, engaging in activities that promote ako and tuakana teina relationships. We also have well established gardens and a natural environment where the children are encouraged to explore and engage with nature.
In my home life I enjoy spending time with friends and my family. We spend a lot of time in Mahia on the East Coast fishing on the boat, swimming at the beach and exploring the taonga or tangaroa.
I look forward to meeting you and your whānau and supporting you through your child's learning journey with Little Wonders Greenmeadows.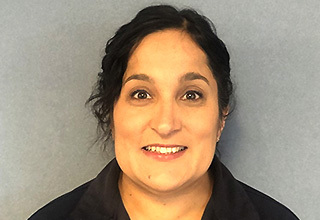 Sandy Zachan, Teacher Over 2s
Kia ora,
My name is Sandy and I am a Fully Registered Teacher working with the Over 2s.  I am the centre's driving force behind our Transition to School programme, overseeing curriculum content that is relative to both Te Whariki and the New Zealand Curriculum.  While my passion and focus are towards the older children, being in a mixed aged environment is something I enjoy as each age group offers their own challenges and highlights, which makes every day rewarding.
I completed my teacher training (Diploma of Teaching – ECE) at EIT Hawkes Bay in 2006 and have been working in ECE ever since.
I have lived in Hawkes Bay all my life.  I come from a very big family and am the youngest of seven.  I now live in Taradale with my husband Brendon.  In my spare time I enjoy the outdoors – walks, the beach and jet skiing.  I also enjoy music, gardening and believe it or not, I find doing the housework relaxing!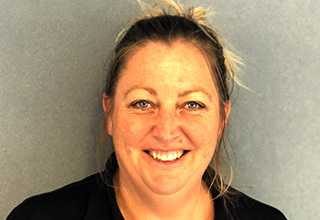 Lisa Potts, Under 2s Qualified Teacher
I have been working with ngā tamariki for many years, volunteering in certain places and working as an in-home caregiver. I decided to train once I'd had my own children. It was always a dream of mine to be a teacher. So in 2015 I walked across the stage as a adult student and qualified. My teaching journey led me to join the Little Wonders team in 2018.
It brings me joy to witness, and be a part of the learning and developmental journeys our tamariki experience. It gives me great delight when they figure something out for the first time, or they learn to climb that tree they have being trying so hard to climb. I love the smiles, the sense of accomplishment, and the knowing in themselves that they can be or do whatever they want.
I have two tamariki of my own, Brodie, 14, and Charlii Rose, 10, and I have been married to Richard for ten years. As a whānau, we all enjoy rugby and netball and are active members of the Taradale Rugby & Sports Club. We also enjoy spending time together out and about, or in the garden.
Bachelor of Teaching in ECE, First Aid Trained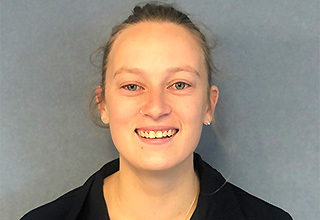 Chelsea Ferris, Unqualified Teacher/Cook
Hi, my name is Chelsea and I have been working in early childhood for over a year now. I enjoy watching children learn from new experiences and getting excited about what they've learnt as they develop new skills.
I have two step kids aged 5 and 6. I enjoy spending time with my family and taking my dog to the river on hot days. I also love my racing from V8s to drifting cars and Speedway.
First aid certified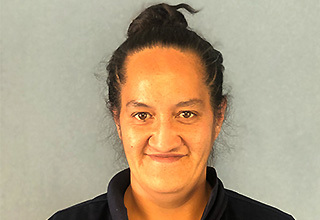 Naileen Bush, Unqualified Kitchen Hand
I've worked at Little Wonders Greenmeadows since mid-2018. I enjoy the environment with the tamariki, learning alongside them and working together with the team.
I am passionate about te reo me ōna tikanga and arts and crafts.
I have a 13 year old son called Kendall, and outside of mahi I enjoy spending quality time with my whanau, listening to music, family holidays and kapa haka.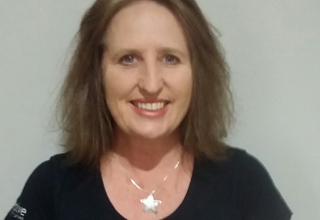 Kaye Pratt ,
Kia Ora koutou, 
Ko Kaye Pratt ahau 
I live with my partner Campbell and daughter Holly in Napier. I have worked with children for over 30 years and have been teaching for 10. We also have 2 businesses which keep us busy at the weekends although we like getting out and about in our community too. 
I love children's sense of wonder and their curiosity of the world around them. I endeavour to inspire them as they learn, grow and gain knowledge. I look forward to working with you and your children.