Melissa Hall, Centre Manager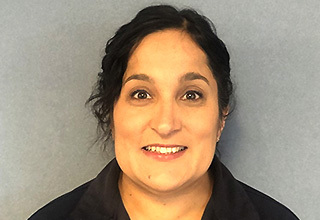 Sandy Zachan, Teacher Over 2s
Kia ora,
My name is Sandy and I am a Fully Registered Teacher working with the Over 2s.  I am the centre's driving force behind our Transition to School programme, overseeing curriculum content that is relative to both Te Whariki and the New Zealand Curriculum.  While my passion and focus are towards the older children, being in a mixed aged environment is something I enjoy as each age group offers their own challenges and highlights, which makes every day rewarding.
I completed my teacher training (Diploma of Teaching – ECE) at EIT Hawkes Bay in 2006 and have been working in ECE ever since.
I have lived in Hawkes Bay all my life.  I come from a very big family and am the youngest of seven.  I now live in Taradale with my husband Brendon.  In my spare time I enjoy the outdoors – walks, the beach and jet skiing.  I also enjoy music, gardening and believe it or not, I find doing the housework relaxing!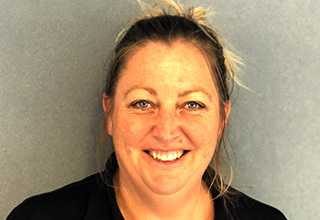 Lisa Potts, Under 2s Qualified Teacher
I have been working with ngā tamariki for many years, volunteering in certain places and working as an in-home caregiver. I decided to train once I'd had my own children. It was always a dream of mine to be a teacher. So in 2015 I walked across the stage as a adult student and qualified. My teaching journey led me to join the Little Wonders team in 2018.
It brings me joy to witness, and be a part of the learning and developmental journeys our tamariki experience. It gives me great delight when they figure something out for the first time, or they learn to climb that tree they have being trying so hard to climb. I love the smiles, the sense of accomplishment, and the knowing in themselves that they can be or do whatever they want.
I have two tamariki of my own, Brodie, 14, and Charlii Rose, 10, and I have been married to Richard for ten years. As a whānau, we all enjoy rugby and netball and are active members of the Taradale Rugby & Sports Club. We also enjoy spending time together out and about, or in the garden.
Bachelor of Teaching in ECE, First Aid Trained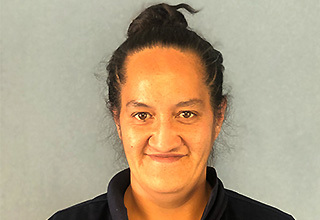 Naileen Bush, Unqualified Kitchen Hand
I've worked at Little Wonders Greenmeadows since mid-2018. I enjoy the environment with the tamariki, learning alongside them and working together with the team.
I am passionate about te reo me ōna tikanga and arts and crafts.
I have a 13 year old son called Kendall, and outside of mahi I enjoy spending quality time with my whanau, listening to music, family holidays and kapa haka.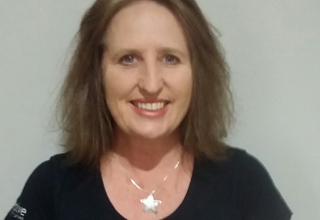 Kaye Pratt ,
Kia Ora koutou, 
Ko Kaye Pratt ahau 
I live with my partner Campbell and daughter Holly in Napier. I have worked with children for over 30 years and have been teaching for 10. We also have 2 businesses which keep us busy at the weekends although we like getting out and about in our community too. 
I love children's sense of wonder and their curiosity of the world around them. I endeavour to inspire them as they learn, grow and gain knowledge. I look forward to working with you and your children.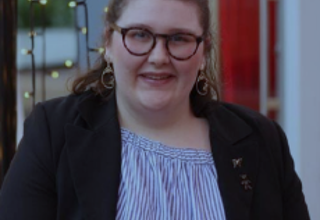 Katlyn Harrison, Voluntary ECE Teacher
Kia Ora!

Ko Endeavor tōku waka
Ko Harrison tōku tangata
Ko Strong tōku hapū
Ko Harrison tōku iwi
Nō Ingarangi ahau
Ko Viv Harrison tōku māmā
Nō Ingarangi ia
Ko Katlyn Harrison tōku ingoa
I whānau mai ahau I Heretaunga
Kei Greenmeadows ahau e noho ana
Nō reira, ko te hē o te kotahi ko te hē o te katoa
Tēnā koutou, tēnā koutou, tēnā tatou katoa

Kia ora. My name is Katlyn Harrison. I am a newly graduated early childhood teacher having completed my degree study at EIT this year. I am very excited to have the opportunity to work alongside the teachers, children, and whānau of Little Wonders in a voluntary role.

I am very passionate about children's creativity and the use of the arts to develop self-regulation and emotional awareness. I studied contemporary performance music at IdeaSchool, graduating in 2015, and was a wedding singer for five years. During this time I became particularly interested in music and art therapy for children.

My personal philosophy is deeply rooted in the ideas of professional love, warmth, and responsiveness as discussed by theorists such as Emmi Pikler and Magda Gerber. My practice is also influenced by concepts such as free movement, free play, and child-led/local curriculum. I feel very passionate about supporting the tuakana-teina relationship and providing children with opportunities to direct their own learning.

I am very grateful for this opportunity to learn alongside the Little Wonders community and get to experience what it is that makes Little Wonders amazing!
Feel free to chat to me about any questions you may have or simply come and say hi!