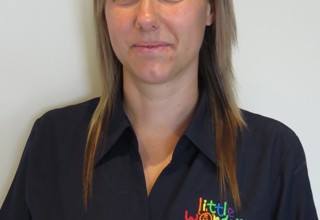 Pennie Pako, Centre Manager
What inspired you to become an early childhood teacher?
My inspiration to become an early childhood teacher came from my own experiences with early childhood when my children were young. I really appreciated the amazing job that the teachers did when I couldn't be there, providing them with a safe and caring environment whilst I worked. I loved watching their learning unfold, and from then I knew I wanted to be part of that world too.
How long have you been working in this sector?
I have been working in the ECE sector and at Little Wonders Cromwell for nine years. I have been very privileged to have been part of the centre's growth and development which has led to it being what it is today.
What do you love most about what you do?
As a Centre Manger I love being able to ensure that the children who attend Little Wonders Cromwell receive the best quality care and education that we have to offer. I take great pride in seeing this in action through the children's learning journeys. I feel that it is a great privilege to be part of such an incredible and crucial time of development in our young children's lives.
What makes Little Wonders Cromwell special?
The strong bonds we forge with all members of the Little Wonders community – our children, our teachers, our families and whanau.
The exceptional quality of care and education that we offer, which sets children up for a lifelong love of learning.
Our safe and nurturing learning environments which are constantly evolving to support children's interests and encourage curiosity and fun.
We empower children to build positive, respectful and empathic relationships through a curriculum that provides opportunities for children to discuss and negotiate rights, fairness and justice with adults and each other.
What is your favourite time of the year at the centre?
Definitely summer! I love having the doors open offering the children a wider range of indoor-outdoor flow. From picnics on the lush green grass watching the clouds roll by to planting our new season vegetables or water play in the sand pit.  Nothing beats a Central Otago summer.
What is your personal ECE philosophy?
I believe in providing a warm atmosphere where children and their families feel a sense of wellbeing and belonging within the Little Wonders community. I believe it is important for children to learn and develop at their own pace and be encouraged to extend their own learning through meaningful play experiences. I highly value working in partnership with parents and families to provide quality care and education. I feel privileged to be part of the lives of the children at Little Wonders.
Bachelor of Early Childhood Education, full teacher registration.

more