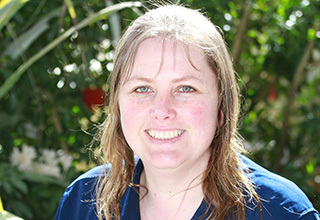 Laura Trott, Centre Manager
What inspired you to become an early childhood teacher?
I love to see the spark of learning when it happens. 
How long have you been working in this sector?
I began working in early childhood education in 2000 after completing my study. Previously I managed a centre in Gore and worked there for 11 years.
What do you love most about what you do?
I love supporting children, teachers and whanau to provide the best learning opportunities for them.  I love seeing the spark of learning.
What are three things that make your centre special?
Fantastic staff that are passionate about high quality early childhood education
Great purpose built facilities that promote ongoing learning
Tuakana-teina is evident with many children working and learning together
What is your favourite time of the year at the centre?
I love the whole year! The different seasons and cultural events we celebrate all bring something unique and special to centre life.
What is your personal ECE philosophy?
I believe that building strong relationships with children and whanau is paramount to building a successful lifelong foundation to learning. I have worked in a number of ECE settings which has helped me to understand the different needs of tamariki and family. I am passionate about providing the best education possible for our children. I ensure this happens by supporting and helping the teaching team to develop and grow as akonga.
Diploma of Teaching (ECE)
more