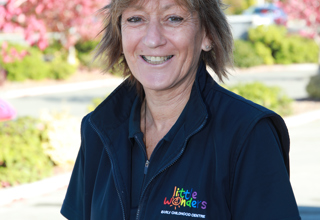 Toni Smith , Centre Manager
Kia Ora
I am a qualified and registered educator with over 30 years involvement in Education and Social Services, having spent a number of those years in Leadership roles.
I am committed to exploring diverse cultures, enriching relationships, and fostering a culture of equity ensuring that every child has the right to participate, have a sense of belonging, and are valued for who they are and what they bring to the centre.
Rochelle Johnson, Teacher - Tui Room 3mths - 1 year
Kia Ora koutou, my name is Rochelle.
I am an Under 2's teacher at Little Wonders Aoraki and have been a part of the team since January 2022. Originally from Temuka I moved to Dunedin and studied at the University of Otago College of Education between 2019-2021 before moving back to Temuka. Through University I have gained a Bachelor of Teaching Endorsed in Early Childhood Education.
Kylie Kunneke, Teacher - Tui Room
Or Kia Ora my name is Kylie I am honoured to be a teacher at little wonders Aoraki I am currently still studying and can't wait to be qualified. I am very passionate about what I do. I look forward on going in the journey with you.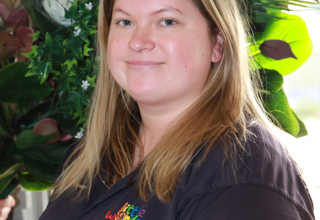 Rebekah Miers, Teacher - Kiwi Room 1 -2year
Kia ora,
My name is Rebekah (Becky) Miers. I am 28 years old and started Little Wonders Aoraki at the end of 2017, start of 2018. I have been working in early childhood education since early 2017 and have loved every moment. I hold a Bachelor of Teaching degree and am provisional registered with the Teaching Council.
I am passionate about the relationships I develop with tamariki and whanau. I believe there is always a way to support tamariki and whanau, it's just finding out what to way is to achieve success together.
more
Heather Curreen, Teacher - Kakapo 2-3 years
 Kia ora, I am one of the qualified teachers here at Little Wonders and I teach in the Kakapo room with our terrific 2-year-olds. I discovered my passion for teaching when I had my daughter and became a home-based educator in 2008. I chose to study part time through Open Polytechnic and gained my Bachelor of Education ECE in 2014.
I now have 2 beautiful children and I'm still loving seeing children grow and make lots of wonderful discoveries about the world. I feel so blessed to get to play a part in their learning journeys.
more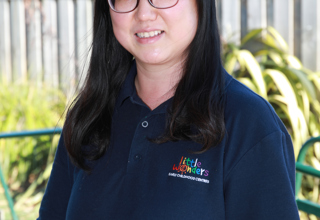 Sujin Choi, Teacher - Kea 3-4 years
I have a Bachelor of Commerce from Lincoln University
Graduate Diploma in Teaching (ECE} NZTC
I have worked at Little Wonders Aoraki since December 2020
Louise Partleton, Teacher - Pukeko 4-5 years
Hi, my name is Louise Partleton and I have been with Little Wonders Aoraki since February 2019. I got my Degree in Early Childhood Education in 2013. I love watching the tamariki discover new skills and abilities and learning about the world around them.
Chris Jackson, Centre Administrator