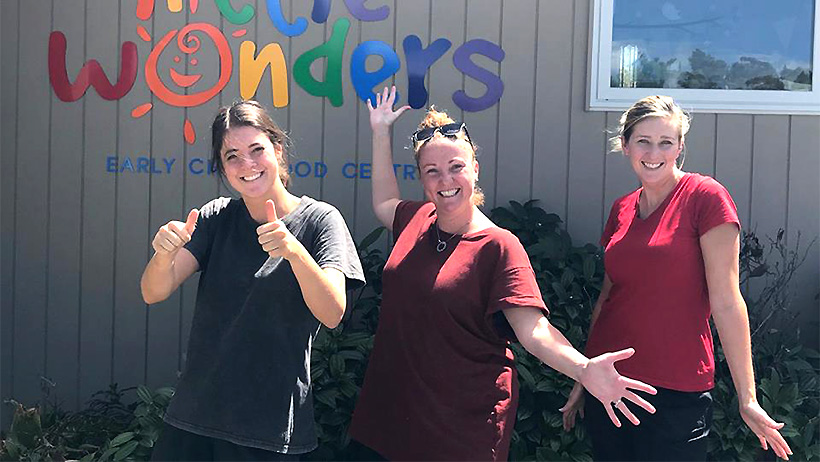 Gemma Wilson, Centre Manager
What inspired you to become an early childhood teacher?
While teaching primary I became involved in a transition to school project and had the opportunity to learn about Te Whaariki- the New Zealand Early Childhood Education (ECE) Curriculum. I loved the holistic approach to education and how each child was celebrated, so I made the transition. I've been working in the sector for 11 years now.
What do you love most about what you do? 
I love that every day is different, and I get a chance to spend time in all of our rooms across a week. It's such a privilege to be a part of our children's and their parent's journeys.
What are three things that make your centre special?
He aha te mea nui o te ao? He tangata he tangata he tangata. Our teaching team, our children and our whanau.
What is your favourite time of the year at the centre?
Summertime! Although we have free access to the outdoor play space at all times, there is nothing like playing barefoot with the children in the mud and water in the sunshine.
What is your personal ECE philosophy?
Firstly building a strong relationship with our children and parents, and a great team culture. Utilising nature and the gifts of Papatuanuku to provide a child led free play environment. Empowering children to love themselves and know that they are loved for who they are and the contribution they make to our world.
Bachelor of Teaching, Diploma Te Ara Reo Maori
more