Our Story
Come and see for yourself what makes Little Wonders Oanaka awesome. Our purpose-built building, with three individual classrooms that enable children to shine by providing carefully chosen resources that encourage children's innate urge to PLAY. Our highly qualified teachers provide a programme that supports the particular age groups within each classroom and adapt the space to meet the needs of the children attending. Then venture outside to our beautiful outdoor space, with hidden places that children can bring alive with their creativity and imagination, to our large sandpit and mudpit, complete with water to evoke that urge to get messy and have fun. The alfresco dining space outdoors really complements the dream we have for your precious tamariki. A place where they have endless opportunities to 'Play'... the brains BEST way to learn!
Little Wonders is a place full of love and laughter and the perfect place for your child to begin their Early Childhood Education (ECE) journey!
ERO Report
The Education Review Office (ERO) is the New Zealand government department that evaluates and reports on the education and care of students in schools and early childhood services. ERO's reports are used by parents, teachers, early childhood education managers, school principals and trustees, and by government policy makers.
Early childhood services are reviewed on average once every three years. Reviews will be more frequent where the performance of a school or centre is poor and there are risks to the education and safety of the students, or less frequent where a school has a stable reporting history and demonstrates good self-review processes and use of its assessment information.
You can read our centre's ERO review here.
Centre Information
Centre Hours
Monday – Friday: 7:30 am – 6 pm
Saturday, Sunday & Public Holiday: Closed
Ages Catered For
3 months – 6 years.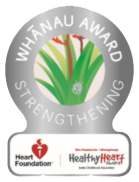 Both of my sons attended Little Wonders Oanaka from age 9 months - 5 years. The children absolutely loved their time at daycare and made many friends and truly fell in love with their teachers! The teachers in the classrooms were always very forthcoming with stories and information from the day, and loved sharing all the cute (and not so cute) bits with me.

Little Wonders Oanaka is like a real family, it always made me feel great dropping the kids off in this loving environment that was a "home away from home" my children both have wonderful memories of their time at childcare. The communication with the parents was flawless and we always knew what was going on. I would 100% percent recommend Little Wonders Oanaka. 

Dan is generally very happy to go running into Little Wonders Oanaka, drop his bag, find his friends, get into things and wave us goodbye. Little Wonders Oanaka has been a great 'second home' for Dan. The environment and classrooms are well equipped, well thought out and the teachers create new and interesting spaces and places regularly within these.

The centre has an open welcoming feeling for kids and their parents. The teachers are amazing and the best part of Oanaka! Knowledgeable, approachable, fun and passionate about teaching. The team works so well together, and that is reflected in settled and easy manner of the kids in the rooms. I enjoy the philosophy behind the teaching approach, appreciate the time the teachers take to talk things through, identify important learning points for Dan and generally just love and enjoy him.

I find drop offs and pick ups a really nice time - the management staff ensure that as you walk through the door there is time for a chat, the teachers in the classrooms are happy to fill in events of the day and there is always a chance to talk to other parents along the way. It is just an all round great place!

Little Wonders Oanaka, thank you!

The kind things that you wrote about our family and my wee girl warms my heart!

And I cannot even begin to imagine our time here in Wanaka without Little Wonders Oanaka. 

It has been such a fabulous experience for Chancey and ourselves. In all seriousness, thank you all from the bottom of my heart! Chancey has transformed and grown in so many ways in this short time that we have been inspired to follow your example. I truly feel that her time at Little Wonders Oanaka has changed the way we parent. 

Although Chancey may not have really solid memories of her experience with Little Wonders Oanaka, I know her little soul will always remember. 

What you and your staff do is beautiful and it shows through every day. 

With great appreciation and respect, 

The Hollands