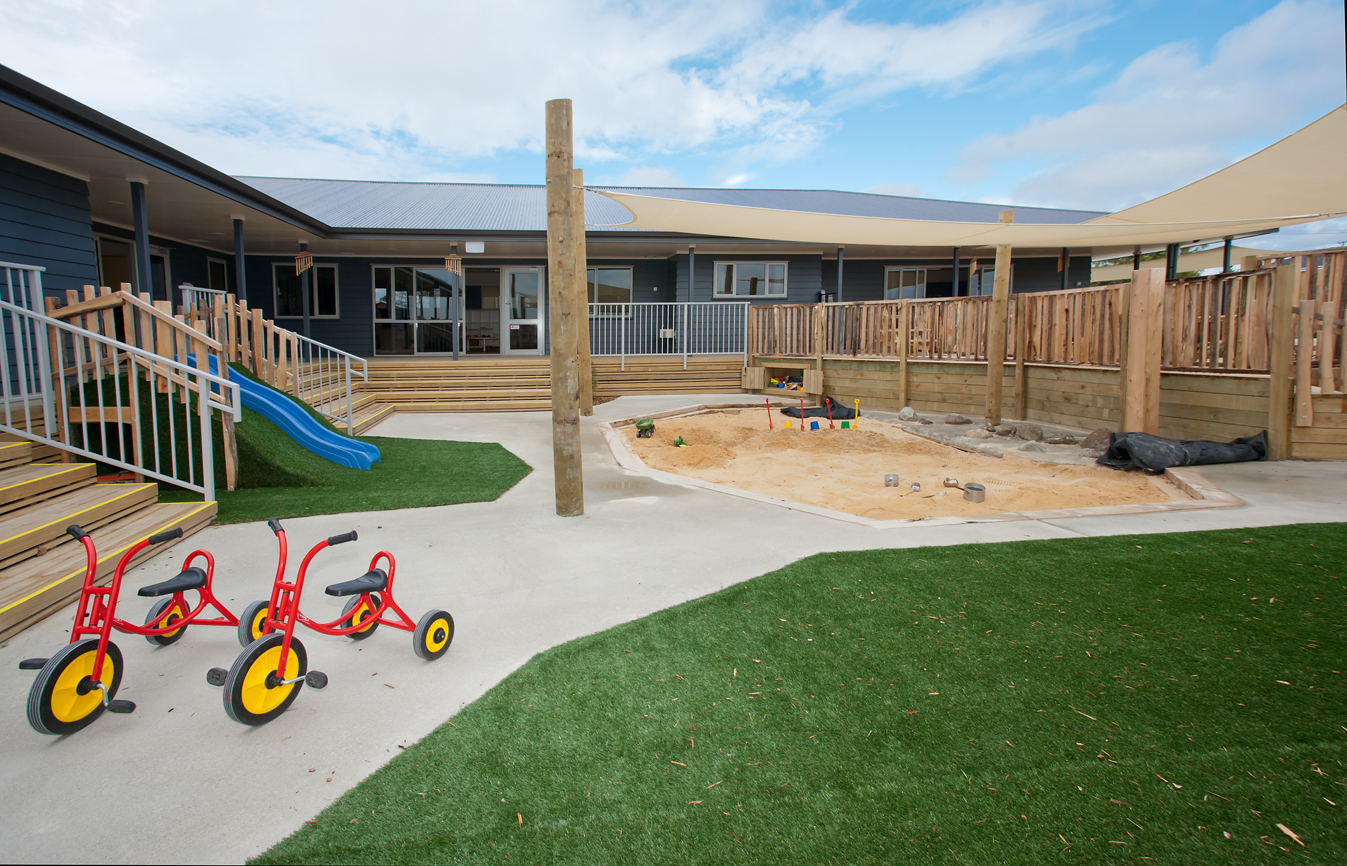 We are a large centre with five spacious rooms that create specific learning environments that allow your children to grow and learn at their own pace. Our value statements encapsulate our desire to strive for excellence. We take great pride in our high-quality care, facilities and the positive outcomes we generate for children. We endeavour to act in ways that promote team work, integrity and thoughtfulness. We create an environment which is warm and welcoming to families, nurturing strong relationships between teachers, children, their whanau and our community.
Our Philosophy
We seek to form strong partnerships with parents and whanau ensuring that their aspirations and expectations for their child's learning are developed collaboratively and that we work responsively to achieve these. Parents are encouraged to take an active role in their child's learning and are welcome in the centre at all times.
Each child is valued for their uniqueness and the curriculum we offer supports them to achieve success as learners. This provides a foundation for their lifelong learning. The learning environment provides opportunities for children to learn through play within an unhurried and flexible atmosphere. Teachers provide a wide variety of resources that enrich, stimulate and invite discovery learning.
Trusting and positive relationships are nurtured between teachers, children and whanau.  Children's sense of belonging is fostered throughout their time at Little Wonders and they are supported to take responsibility for their own learning and behaviour. Respect for self, others and the environment is actively encouraged while developing the characteristics of a global and local citizen.
We value inclusiveness and understanding and accepting all differing cultures and beliefs. Commitment to the bicultural partnership inherent in Aotearoa New Zealand is evident in all aspects of our practice.